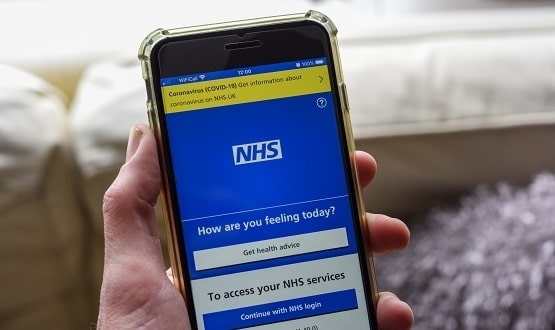 Patients will be able to more easily access their lists of medicines and care plans through the NHS app under the government's new data strategy.
New requirements will also be established for the exchange of data across the health and care system, with the introduction of new legislation requiring all adult social care providers to provide information on the services they fund.
Published today (June 22), the NHSX draft strategy "Data that saves lives: reforming health and social care with data", aims to capitalize on the work done through data during the pandemic to improve health and care services.
In an attempt to establish openness, the government pledged to publish the first transparency statement setting out how sector-wide health and care data has been used in 2022.
Under the proposals, patients will be willing to have more control over their health data, while the data will also be used to improve care and treatment.
Patients will be able to access test results; drug lists; procedures; and care plans for all parts of the healthcare system through patient applications, such as the NHS application. This will be done by ensuring that data is shared securely and effectively throughout the system, according to a statement from the Department of Health and Social Care (DHSC).
It is also hoped that by improving access to data, people will be able to manage appointments, refill medications and talk to healthcare staff when needed.
NHS organizations will need to share anonymous data "securely and appropriately" to increase patient care and treatment according to the strategy.
The strategy aims to break down data barriers and give patients confidence that healthcare and healthcare staff have up-to-date medical information, allowing doctors to make faster, more informed decisions to deliver better treatment, DHSC said.
Collecting data in an easily accessible system will help ensure that NHS staff spend less time looking for the information they need, freeing them up to spend more time with their patients.
Health Secretary Matt Hancock said: "More effective use of data will provide better patient-centered care. It will free up staff time to focus on patients and allow clinicians to make better and more informed decisions about treatment and support.
"This strategy seeks to put people in control of their own data, while supporting the NHS in creating a modernized system suitable for the 21st century that puts patients and staff in pole position."
The strategy will be based on work such as the NHS Covid-19 data warehouse, which was created as a gateway to data during the pandemic, with the aim of reducing bureaucracy around information governance. and information.
It promotes the use of technology, including automated robotic processes, that uses robots to automate back-office processes. NHS savings are expected to exceed half a million hours a year in staffing time by 2025, according to a DHSC statement.
It also includes proposals to make the UK a leader in regulation of innovation-tailored artificial intelligence technologies. This will focus on the development of unified standards for testing the effectiveness and security of artificial intelligence solutions and streamlining the path to the market for artificial intelligence technologies.
The strategy aims to:
place patients at the center of their health and care data, with easy access to their own health records
provide health and care staff with easier access to appropriate information to provide the best possible care through shared records and simplified information governance
allow the proportional exchange of data with the aim of supporting the health and care system
provide adult social care with high-quality, timely, and transparent data so they can make individualized decisions to personalize care
modernize the data architecture and infrastructure that underpin the healthcare and healthcare system to improve standards, protect data, and stay ahead of cyber risk
support innovation for the benefit of patients and staff, including the use of artificial intelligence
rely on improvements to speed up access to data during the pandemic, where there is a clear benefit to the system as a whole
The draft strategy was published before a consultation with the public and stakeholders during the summer.
Matthew Gould, executive director of SNSH, said: "If we want to continue to improve care, we need to transform the way we use data. Patients need to own their data, have access to their data and have confidence in how the NHS manages them on its behalf.
"This strategy is pushing this agenda forward and is good news for patients, staff, citizens and anyone concerned about the future of the NHS."
Dr Clare Gerarda, GP and former President of the Royal College of GPs, added: "Better use of data in health and care will be transformative for our NHS, for research, and is vital in our struggle. to reduce health inequalities and address needs variations in care.
"Thanks to the growing use of data and digital technologies, the NHS and the general consultation will emerge from the pandemic better equipped to provide more sensitive services to patients and this strategy will only help strengthen the care we can provide to the public."
Transparency history
The government's use of data during the pandemic has been criticized, especially in terms of the transparency of contracts and the extent to which large technology companies can use the data.
A National Audit conviction recruitment report during the pandemic a general lack of transparency and adequate documentation was found around key decisions "such as why particular suppliers were chosen or how the government identified and managed potential conflicts of interest".
The contracts that have caused concern among proponents of technological justice are these related to AI Palantir companies and Faculty and their role in the Covid-19 NHS data warehouse.
Recently NHS Digital was left under fire for their general practice data for planning and research (GPDPR) and the period of time that GPs had to implement. GPDPR aims to provide planners and researchers with faster access to pseudonymized patient information.
NHS Digital announced in May 2021 that the new service would take effect on July 1, 2021, with the scheduled date until June 23 to choose not to participate. After dealing with the reaction of patients, doctors and health charities the deadline was moved to September 1, 2021.