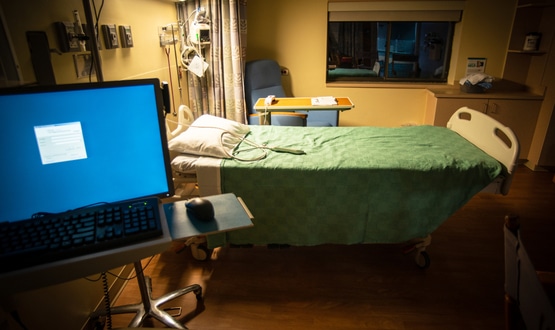 Seven Aneurin Bevan University Health Board hospitals have come into operation with electronic observations in order to improve patient care.
System C's CareFlow electronic observation system was accelerated from its pilot as a result of the Covid pandemic; its use meant that important clinical information was available to physicians and nurses without the need to be by the bedside, and therefore the need for PPE changes was reduced.
By replacing the traditional paper and pencil graphics that are preserved at the end of hospital beds, staff now use iPad Mini and iPad to track this information.
The new system is expected to reduce the time it takes for each complete set of observations and minimize the risk of logging errors. It is also expected that the identification of deteriorating patients will be accelerated so that specialist care can be provided quickly.
Dr Stephen Edwards, deputy medical director of Aneurin Bevan University Health Board, said: "The system allows us to identify and care for patients who are deteriorating in our pupils and we now have a real-time bedside condition for to support the management of the flow of patients in our hospitals. "
In addition, the CareFlow Connect system is used in critical care at Nevill Hall Hospital to facilitate patient delivery while maintaining social distancing. It has also allowed nurses to access "patient status" information so that family members receive daily updates from the patient.
The ability to closely track patients 'vital signs can lead to reduced hospital stay and improved visitor outcomes.
In the first month of using the new software alone, it was used to complete 45,000 observations on more than 2,250 patients and now lives in 90 neighborhoods.
Aneurin Bevan is now developing clinical task management and increased delivery functionality as part of its broader initiative to coordinate care, improve patient safety and protect staff.
You can hear more from Dr. Edwards and his team in one next web seminar on digital health which takes place on Friday (June 18).
The webinar will discuss how Aneurin Bevan University Health Board in South East Wale deployed electronic CareFlow Vitals C system observations in 90 hospital wards at 10 hospitals.