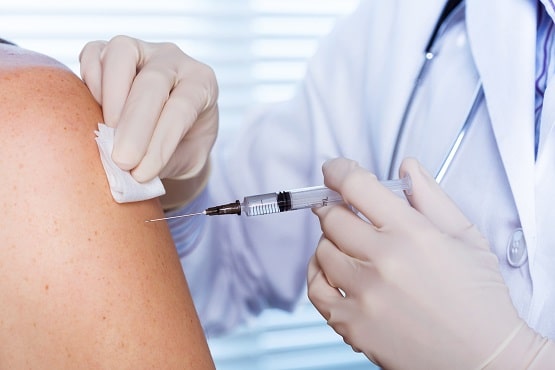 Patient Access has launched a feature that will allow users to demonstrate their vaccination status against Covid-19 on their smartphone.
App users who have requested their medical history from their GP can now find the Covid vaccination status on their homepage when they sign in.
It includes information about the date of vaccination, whether it was the first or second dose, and what vaccine was given. It will be presented alongside the key activity in the app, including upcoming appointments or repeat medications.
Patient access is driven by EMIS and has 12 million registered users.
Dr Shaun O'Hanlon, chief physician of the EMIS group, said: "This new development makes it possible for users of access to the patient to check or demonstrate their vaccination status against Covid quickly and easily.
"We are confident that it will be a practical and welcome resource for the people as the government continues to relax Covid's restrictions and there is a growing need to be able to demonstrate vaccination status.
"We hope it will also benefit GP practices: removing pressure from vaccination trial applications against Covid and putting the data directly into patients' hands."
The vaccination status feature will be automatically available to patients who already have access to their care and vaccination records.
Practices will be required to evaluate and allow new patients to apply for their care and vaccination record individually.
Covid-19 vaccine passports
Last month, Transportation Secretary Grant Shapps confirmed the The NHS application would be used as a Covid-19 passport to prove proof that the British have been vaccinated or have been negative for the virus before going on holiday.
But little has been revealed about how passports will work and how users will be verified when they travel.
The NHS app allows users to access various NHS services from their smartphone or tablet. It was launched in 2018 and offers services that include symptom checking and triage; appointment booking; repeat the order by prescription; access to patient records; deactivation of national data; and organ donation preference.
Users can now check their vaccination status through the app if their GP allows it, which applies to all vaccines.
The NHS application is independent of the NHS application Covid-19 which was specifically designed as a contact tracking app.