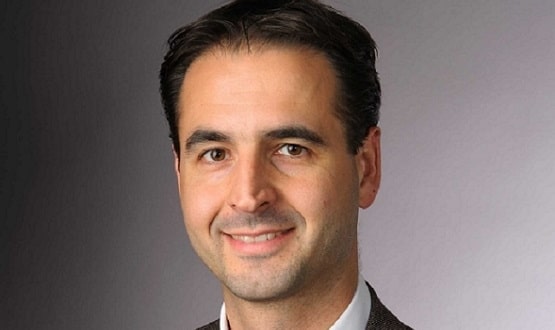 Palantir has moved to further consolidate his place in the UK healthcare sector by appointing a managing director for the country.
Dr. Justin Whatling joins the global technology firm of U.S. healthcare technology provider Cerner. Its main role will be to guide Palantir's clients in health and life sciences, including the NHS England.
He will continue his role as a visiting professor of health informatics at the Institute of Digital Health at University College London, as well as his professional support for the Faculty of Clinical Informatics and BMJ Health & Care Informatics magazine.
NHS England and several NHS trusts across the UK use the Palantir Foundry data integration platform. The platform is based on the NHS Covid-19 data warehouse, created to manage multiple data sources to help the government respond to the pandemic.
Dr. Whatling was previously Vice President of Population Health at Cerner, specializing in population health management and clinical transformation in Europe. He is also president of BCS Health and Care.
Speaking of his appointment, he said he was "tremendously excited" to join Palantir at a crucial time for "data-driven digital assistance."
"Working on population health and, more recently, to support Covid-19's national response, has shown that the use of data to identify opportunities for improved care is necessary, but not sufficient to to the changes we will face. – Design care and optimize resources for patients and communities in general, "said Dr. Whatling.
"Palantir has demonstrated a unique ability to support improved clinical and healthcare experiences. Here in the UK, its Foundry platform has underpinned the management of supply demand for EPP and Covid vaccinations for the NHS ".
Louis Mosley, head of Palantir in the UK, said Dr Whatling's appointment "reinforces" the technology conglomerate's experience to "give more support to the NHS in the coming months and years".
Concerns about transparency
The government has faced concerns and criticism over its use of data during the pandemic, especially focused on contracts with large technology companies, including Palantir. Privacy experts, patient groups and advocates have highlighted the lack of transparency in contracts and companies 'access to private data.
The government has recently pledged not to extend Palantir's £ 23 million contract beyond Covid-19's uses. without consulting the public following a threatened judicial review by technical justice firm Foxglove Legal.
It came after the tech giant won the multi-million pound contract without a public consultation: it was awarded under the Crown-Services 11 G-Cloud 11 Framework, which does not require the publication of a tender.
Palantir was hired in March 2020 to help develop the NHS Data Store Covid-19 for a fee of 1 GBP. The contract was due to expire in June, but it did extended for four months at a cost of one million pounds sterling. NHS England later revealed that it was looking for a supplier to continue working in the store, with Palantir awarded a contract of two million £ 23 million to continue its work in the data store in December 2020.