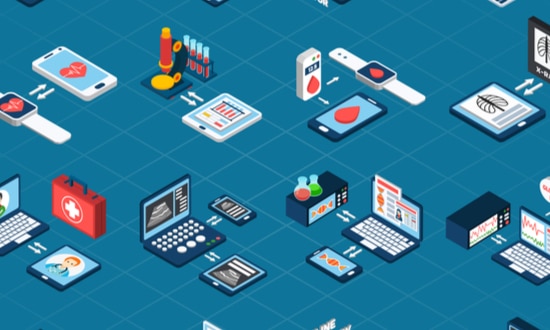 OMRON Healthcare has announced its app is now able to integrate with Patients Know Best (PKB) which will enable patients to share their health data with clinical teams.
OMRON's Connect App allows users to share key metrics, such as blood pressure, weight and step count, following its latest update.
The integration with PKB now means these users will be able to share a range of data from connected OMRON devices – including blood pressure monitors, ECG readers, scales, thermometers and pulse oximeters – with their PKB account. Data from other apps developed by third parties and from smart devices can also be collated and shared.
With access to the secure personal health record, clinical teams will be able to make more informed decision making based on the patient-generated data. In addition, patients will be afforded more input into their treatment plans and supported in informed self-management of their health.
Being able to share this type of data with clinical teams is particularly valuable when viewed alongside wider medical information.
Charlie Fox, general manager of OMRON Healthcare UK Limited, said: "We are really excited to announce this new launch. PKB are at the forefront of giving patients control over treatment plans and making healthcare easier to navigate. With the OMRON Connect App we can help patients manage their conditions and improve lives. "
This marks the first time that users' health data within their smartphones and smartwatches can integrate with their Patients Know Best (PKB) account.
Dr Mohammad Al-Ubaydi, CEO of PKB, added: "In 1973, OMRON was the first to test patients measuring blood pressure at home to prevent stokes. In 2008, PKB was the first to test patients monitoring all their medical records.
"The Covid-19 pandemic has highlighted the importance of both approaches, so it's a pleasure to combine our efforts for patients."
In 2020 Patients Know Best became the first personal health record to be fully integrated into the NHS App. More recently the company has been focused on connecting international students and supporting their learning.