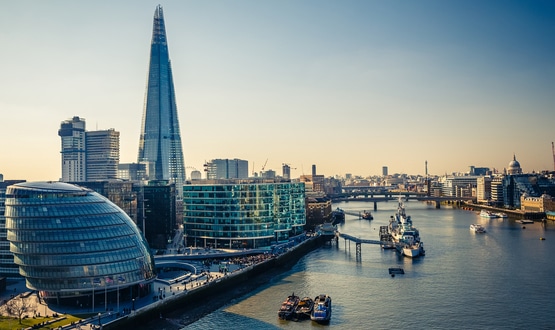 The first large-scale independent acquisition of a personal health record (PHR) system covering London has granted Patients Know Best (PKB) preferred provider status.
London became the first to use the Health System Support System (HSSF) established by NHS England to carry out a regional acquisition of PHR and received support from the NHS London Procurement Partnership.
The recruitment is based on the successes of the Care Information Exchange (CIE), which also provides PKB and serves more than 100,000 citizens living in north-west London. Initial funding for the program was provided by the Imperial Health Charity.
As a result of the hiring, a new three-year contract has been signed between North West London and PKB.
Other regions of London may start their own contractual negotiations to join the PKB network to exchange medical information with patients and professionals to transform the way patients interact with their health and care services.
Speaking to Digital Health News, Kevin Jarrold, joint head of information for the North West London Health and Care Partnership, Imperial College Healthcare NHS Trust and Chelsea and Westminster Hospital NHS Foundation Trust, said that since the inception of the CIE there has always been there has been a desire to give patients more access to their health records.
"When we initially did the [CIE] implementation, what we had is a small number of users who get very high levels of profit, "he said.
"Then, over the past year, we had reached a point where we had to go back to the market and make a new hire, so we talked to London and talked to the other four ICS who joined that process and participated in it ".
Jarrold adds that hiring means London ICS has the flexibility to "take advantage of the contract at a time that works for them, if they decide to".
From a north-west London perspective, Jarrold said the contract with PKB will open up new opportunities.
"From our point of view in north west London, as we now have this agreement in place for three years, we now have the confidence to start building it and integrate it into the way we interact with patients," he said. .
"The whole way the patient can choose which parts of their history to share with trusted friends, family and caregivers in a safe and controlled way has proven very popular among patients."
PKB has long been an advocate of the need for a patient-centered approach to the UK healthcare system. More recently, it became the first PHR to be integrated with the NHS application, which allows patients to access their data stored in PKB through the national healthcare interface.
Dr Mohammad Al-Ubaydli, CEO and founder of Patients Know Best, said: "This is the first major acquisition of PHR under the HSSF.
"It has been run by North West London and has been contributed by all of London's integrated care systems for our capital. The award follows PKB's five-year journey and partnership with the fantastic team from North West London. We are humbled to receive the recruitment and we thank NWL and the other four regions for their participation in the combined vision ".