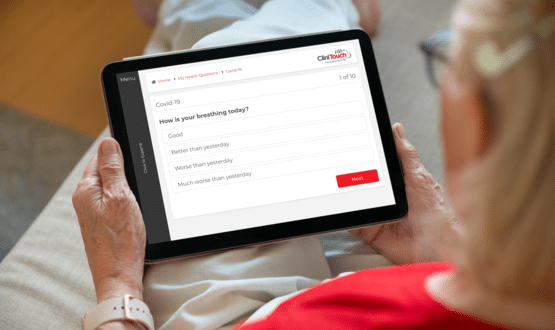 The North West Anglia NHS Foundation Trust aims to provide a Covid-19 virtual room service at Peterborough and Hinchingbrooke City Hospitals.
After securing NHSX funding, the trust will use the CliniTouch Vie platform to monitor patients in the virtual room seven days a week, which will allow patients to be discharged before hospital but still receive adequate level of attention. The measure will free up resources at a time when the NHS is especially small.
Spirit Health, which provides its CliniTouch Vie platform, will support the virtual room with its in-house clinical team offering interim weekend follow-up to ensure continued patient care.
Dr. Robert Buttery, a breathing consultant at Hinchingbrooke Hospital, said: "Empowering and allowing patients to complete their recovery at home represents a major development in the way we deliver healthcare. We are thrilled to partner with you. with Spirit to provide virtual room service and continue to provide the best levels of care for our patients. "
The technology is designed to provide discharge to patients with Covid whose needs could be met at home. The technology allows teams to monitor patients' recovery remotely and be alert to any signs of deterioration.
Patients must complete a personalized Covid-19 question about admission to the virtual room and monitor their vital signs daily. This data is automatically analyzed in real time by CliniTouch Vie, which then generates a risk list of prioritized actions so that doctors can direct their efforts to where they need them most.
Noel O'Kelly, Clinical Director of Spirit Health, added: "We have seen first hand the effectiveness of a virtual room in helping to support patients with Covid-19 and we are pleased to partner with North West Anglia NHS Foundation Trust to present our technology to support patients across the region.
"Covid-19 continues to put great pressure on the NHS, but we are proud to play our part in designing and developing digital solutions that deliver brilliant virtual patient care, improve outcomes and support healthcare systems."
The launch of the North West Anglia Virtual Room follows a similar deployment to Leicestershire Partnership NHS Trust, which opened its second covid virtual lounge in February 2021.