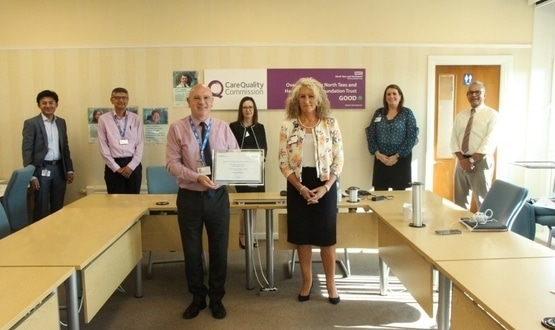 North Tees and the Hartlepool NHS Foundation Trust have been recognized for their contributions to the Exemplary Global Digital program, having been officially accredited as a national digital leader.
The GDE program was launched in 2016 and saw several NHS relies on acute health, mental health and ambulances handing out a £ 160 million share of national funding to invest in digital transformation projects. Part of the program is GDE accreditation, which is awarded to NHS providers who can demonstrate better patient care through the use of world-class digital technologies and service change.
North Tees and Hartlepool joined the program more than three years ago and their digital programming team led several initiatives that helped the trust gain its accreditation, including the implementation of a pharmaceutical robot for the distribution of medicines and electronic prescription administration modules that allow clinics to do it digitally. follow up and prescribe medication.
Professor Graham Evans, head of trusted information and technology, said: "It has been really fantastic to be able to officially receive and celebrate our NHSX and NHS Digital award and showcase just a few of the many projects our employees have been through the last three years.
"Our journey has not ended in any way, however, this official recognition is a great boost to our confidence and will help continue to inspire our drive towards even greater digital innovation."
Dermot Ryan, NHSX's Director of Frontline Digitization, added: "Progress in digital adoption and transformation in North Tees and Hartlepool is to be commended over the past three years.
"New technologies improve the working life of staff with all confidence and patients receive better and safer care. The use of technology such as Active Clinical Noting and electronic observations provides clinicians with immediate access to the latest information about their patients, supporting them in clinical decisions and reducing the potential for treatment / care delays. as well as reducing the carbon footprint of the Trust ".
This news comes just a month after Sunderland Royal Hospital became the first NHS organization to meet all GDE program requirements.