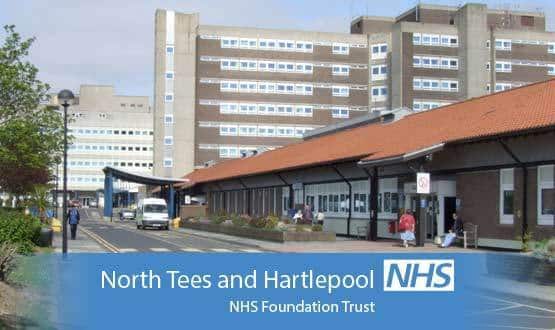 North Tees and Hartlepool Hospital have been integrated into the Great North Care Record using ReStart technology.
The company provided interfaces to the trust's healthcare connectivity integration engine to share demographic, visitation, appointment and allergy information to the patient at the Great North Care Record.
The association aims to support the expansion of the shared care registry across the Northeast.
The trust pledged ReStart to strengthen its interoperability and configuration capabilities and provide information to Cerner Health Information Exchange (HIN), the system used by the Great North Care Record to connect GP information to GPs. , local hospitals, social care, community and mental health teams. .
Paul Savage, digital program project manager for the North Tees and Hartlepool NHS Foundation Trust, said: "By providing a rich picture of each individual in both health and social services, the Great North Care Record will provide holistic information on patient interactions. throughout the region.this will allow for a more comprehensive approach to patient care.
"One of the challenges was a limited time. The planned updates to the HIE between April 2021 and July 2021 meant a complete freeze on development: we had to install our interfaces by the end of March 2021 or wait a few months.
"The additional delays caused by hardware upgrades to NTHFT meant that we were really pushed against that deadline."
North Tees and Hartlepool is now one of eight trusts in the North East Cumbria region connected to the Great North Care Record. In the future, the trust plans to share discharge documents and summaries, as well as pathology and radiology results to further improve patient information collected.
Confidence plans to continue working with ReStart for tutoring and training as it improves their internal skills.
"Additional interoperability will be a basis for ongoing digital vision and delivery of trust; for example, there will be greater collaboration with the South Tees Hospitals NHS Foundation Trust," Savage added.
"ReStart's training, mentoring, and knowledge transfer will help us have a more complete view of trust interoperability goals, rather than looking at each individual requirement separately."
Mike Fitzgerald, head of business technical development at ReStart, said: "As interoperability requirements continue to expand across the NHS, it is important that trusts build trust and knowledge to support strategic direction.
"NTHFT's [North Tees and Hartlepool Hospital] the partnership with ReStart has not only provided essential interfaces with the Great North Care Record, but has also accessed our set of IMX services and solutions that offer a seamless way to welcome and scale interoperability in a more healthcare and social community. wide ".