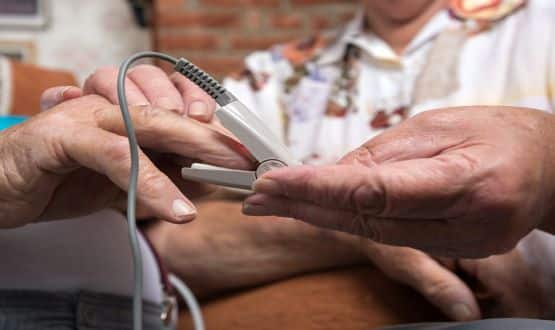 Norfolk Community Health and Care NHS Trust is expanding its remote monitoring service for patients diagnosed with health failure.
The expansion of the service will allow patients living in rural Norfolk – who have recently been diagnosed with the long-term condition – to access additional support which could increase life expectancy and improve their quality of life.
The remote monitoring service was originally launched in Norwich and is run with Inhealthcare. Funding from the Norfolk and Waveney Integrated Care System (ICS) will help the trust to expand it to south, west and north Norfolk.
Patients using the service are able to monitor their vital signs at home and relay them using a range of channels. Clinicians can monitor the data for trends and intervene should any of the readings provide cause for concern.
Once newly referred heart failure patients have been assessed for suitability they are given the choice of joining the service. If they opt to do so, they are provided with blood pressure monitors, weighing scales and pulse oximeters along with basic training and ongoing support.
The service has already been found to deliver positive results. Analysis of the six months before and after its introduction revealed a significant reduction in hospital bed days, A&E visits, GP visits and out-of-hours appointments. The trust will carry out an evaluation of the expanded service, covering quality of life, health improvement scores and hospital admissions.
As well as improving health outcomes for patients, the service is also helping to cut unnecessary travel across the rural county.
Rhona Macpherson, lead heart failure nurse at Norfolk Community Health and Care NHS Trust, said: "We are expanding the service because it has been successful and we have found it to be very useful in making sure every patient has a care plan that is right. for them.
"It gives extra support to patients at home and gives us the ability to monitor them very closely while promoting self care. Our NHS colleagues across Norfolk are keen to get involved. "
Bryn Sage, chief executive at Inhealthcare, added: "We are delighted to be helping Norfolk Community Health and Care NHS Trust to provide remote monitoring services to more patients with heart failure. The service will cover a large geographic area and will reassure people at home they are being looked after after all times. "