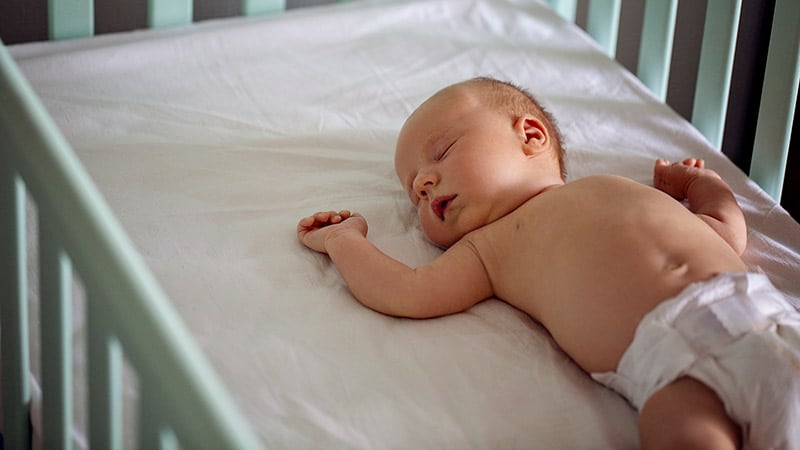 The decision to perform a spinal tap procedure in infants to determine if they have them bacterial meningitis should not be guided only by urine test results, according to new research published in JAMA Network Open.
Findings suggest that febrile infants with positive urine test results do not present a higher risk of bacteria meningitis than those with negative urine test results.
According to Boston Children's Hospital, about 1 in 100,000 people are diagnosed with bacterial meningitis each year in the United States. According to the Centers for Disease Control and Prevention, infants have a higher risk of bacterial meningitis compared to those in other age groups. However, rates of infectious disease have been declining in the United States since the late 1990s.
Researchers in the current study said published guidelines and quality initiatives recommend performing a lumbar puncture in febrile infants with positive urine test results to rule out bacterial meningitis as a cause.
"Does it really raise the question of whether we should do everything we're doing?" the study's author, Brett Burstein, MD, PhD, MPH, said in an interview. "What we conclude here is that, contrary to all published guidelines, this invasive strategy for testing in good-looking babies should not be guided by urine test results. This is a major disadvantage."
The study adds to the growing research questioning whether lumbar puncture should be routinely required in infants with fever and a positive urine test result.
"[Our findings] it certainly goes against 30 years of clinical decisions, rules and guidelines, "Burstein said." We believe that they are very important and agree to change practice because approximately 500 babies will undergo these invasive procedures to prevent this needle from passing into the barn. "
Burstein, a pediatric emergency medicine clinician-scientist at Montreal Children's Hospital, led a team of researchers to conduct a meta-analysis of 48 studies, including data from more than 25,000 babies.
The researchers found that the prevalence of bacterial meningitis in febrile infants with good onset between 29 and 60 days with positive urine test results was 0.44%, compared with 0.50% of infants with positive results. negative urine tests.
Instead of relying solely on the results of urine analysis, Burstein suggests that doctors use other stratifying biomarkers to decide whether to perform a lumbar puncture.
"If you've done blood tests, for example, and the results of blood tests suggest a serious infection, that should guide the decision to go for invasive testing," Burstein said. "You can use urinary tract infection information in combination now with blood results."
This means that if babies have calming blood results, despite having a urinary tract infection, they do not need invasive tests, according to Burstein.
Some of the risks associated with invasive lumbar puncture tests include infection, bleeding, respiratory problems, as well as pain for the baby and parental anxiety.
Paul Aronson, MD, MHS, of Yale University, New Haven, Connecticut, who did not participate in the study, said in an interview that he has personally moved away from routine lumbar puncture in infants with urine analysis positive, but added that many doctors do not.
Aronson said that while there have been previous studies on the subject, what sets Burstein's study apart is the fact that he has a "well-defined" group of patients, who are babies between 29 and 60 days old. He also said it is useful for the study to compare the prevalence of meningitis among infants who had positive urine test results with those who had negative results.
"The study compared positive urinals with negative analyzes, which in the form of meta-analysis had not been done previously," Aronson said. "And so I think that [current study] probably provide some of the strongest evidence. "
No relevant financial reports were reported.
This article originally appeared on MDedge.com, which is part of the Medscape professional network.