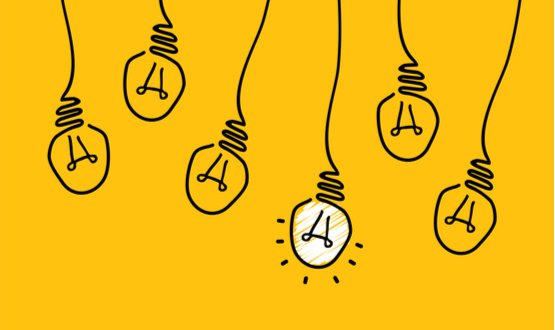 Nine NHS organizations have been selected as partners to join the NHS Clinical Entrepreneur program.
Founded in 2016, the program aims to nurture healthcare innovators across the country and help them gain business skills, knowledge and experience to make their ideas a reality.
Anglia Ruskin University (ARU) is leading the program and has selected a coalition of more than 60 cross-sectoral partners, including NHS hospitals, multinationals, research charities and innovation and business support networks, to deliver the program and create economic growth in the life sciences sector. (Below is a full list of those involved)
The NHS Foundation of Chelsea and Westminster Hospital is one of the selected trusts.
Chris Chaney, chief executive of CW +, co-director of the trust CW Innovation Program He said: "We are delighted to be partners in the NHS Clinical Entrepreneurs Program and fulfill our shared vision to transform patient care and experience as well as support our staff to innovate and bring new Our CW innovation program, led jointly by the Trust and its charity, CW +, accelerates new technologies and innovations that address the most pressing and fundamental challenges facing healthcare organizations today.
"The Covid-19 pandemic has catalyzed an acceleration of innovation and research and we have moved at the pace of introducing a series of innovations into the day-to-day running of our hospitals. Our collaboration with ARU and the NHS Clinical Entrepreneur Program represents another exciting milestone for CW Innovation's expanding portfolio of "test and scale" collaborations that include digital assistance, AI and machine learning, and remote focused care. in the patient. "
The NHS Clinical Entrepreneur Program network will provide opportunities for internships, access to NHS testing and assessment sites, academic and commercial facilities in Europe, America, Africa and Australia, access to funding and knowledge exchange and connection with clients. .
In the first four years of the NHS Clinical Entrepreneur Program, more than 500 clinical entrepreneurs were recruited. Among them, 247 emerging life sciences companies have been set up, more than £ 270 million has been raised through investment in much of the private sector and more than 30 million patients and users have benefited from innovations.
Examples of innovations through the program include otoscopes for smartphones to look at the ear and drones designed to carry medical supplies between NHS sites.
Professor Tony Young, Head of National Innovation Clinic at NHS England and Director of Medical Innovation at ARU, added: "The NHS Clinical Entrepreneur Program is one of the largest innovation projects in the world to address patients with the latest technology.
"It is fantastic that the NHS is able to strengthen its partnership with the life sciences industry through this program and create one of the largest life science park networks in Europe, building on in the excellent work of creating the largest vaccination program in the history of health services during the pandemic. "
Complete list of partners:
NHS Clinical Business Program Partners:
JHUB Med
BMJ Group: BMJ Ventures and BMJ Innovation Magazine
IBM
Medtronic
Olympus
Unipart
Minimum design
FutureNova
electronic consultation
ORCHA
Convenet
Luminos Ventures
Octopus Ventures
GSK
Deloitte
Hughes Hall Cambridge
Strathclyde University
Pumping of the wonderful Foundation
National voices
Red Shuri
Generation medicine
Live health careers
Orthopedic Research UK
Commission in England Support Unit (NECS)
Shakespeare Martineau
Oliver and Company
MediLink Midlands
Biocity
Nestlé
Test and evaluation sites / hospital partners
Newcastle upon Tyne Hospitals NHS FT Hospitals
Birmingham NHS FT Women's and Children's Hospital
Bradford Teaching Hospitals NHS FT
Middle and South Essex Hospital Group
NHS FT Middle and South Essex (MSEFT)
Medical and Healthcare Association for Health and Care in South Essex and Essex (MSE)
Milton Keynes University Hospital
Chelsea and Westminster Hospital NHS FT
Northumbria Healthcare NHS FT
International sponsors and partners
Mount Sinai Hospital Group
San Carlos Clinic
Bambio Gesu Children's Hospital
Australian Australian Chambers of Commerce
CSIRO
Telstra Health
Victorian government
South Australian Department of Innovation and Skills
Western Australian Department of Health
ANDHello
The College of Health and Medicine, Australian National University
Health of New South Wales
Uganda UK Health Alliance
European Connected Health Alliance (750 members in 78 countries)
Digital Health Institute Scotland
Health education and improvement in Wales
Health Innovation Research Northern Ireland