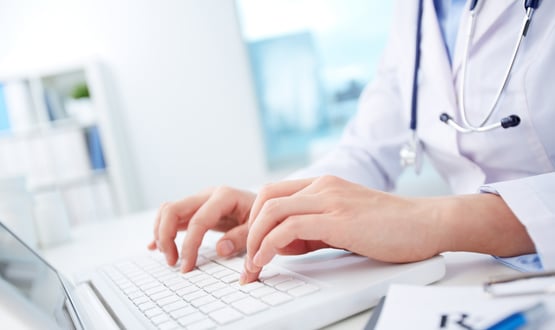 The board of the National Institute for Health and Care Excellence (NICE) is expected to approve changes in the way medicines and other healthcare technologies are evaluated for use in the NHS.
The changes, if approved, are being considered at the end of one of the largest and most comprehensive reviews of all aspects of NICE's health technology assessments. NICE believes that these proposed changes will give much greater flexibility on value for money decisions and consideration of a broader evidence base.
In addition to providing greater predictability to the industry and supporting rapid decision-making for NICE's independent committees, the changes would also give patients rather access to innovative new treatments.
Changes expected to be approved include:
Give extra weight to health benefits in the most severe conditions to allow more equitable access to treatments, not just those used for end-of-life care.
Adoption of new approaches to evidence that NICE considers in assessments, allowing them to learn more from people affected by their own guidance.
Allowing more flexibility for NICE independent committees in cases where generating evidence is tricky. The strongest evidence base will always be required, but the proposed changes allow committees to consider uncertainty appropriately and proportionately. It will also avoid inadequate barriers to valuable innovations.
Adjustment of the principles and criteria for the treatment of very rare diseases that will be evaluated in the framework of the NICE Highly Specialized Technologies (HST) Program.
Prior interaction with NHS England and NHS Improvement and companies on trade access proposals, as well as greater clarity on when committees can make a managed access recommendation.
Align the methods and processes used in the different types of assessment so that the assessment of health technologies is pragmatic, agile and robust and able to adapt to environmental changes and the requirements of partners.
NICE Executive Director Gillian Leng said: "The changes being discussed today will provide a solid foundation for our assessments now and in the future and allow us to continue to lead the way in rapid and independent assessments of health technology. .
"But they are not the end of the story. In the short term, we will explore the impacts and benefits of updated methods and processes. We need to make sure that they are implemented effectively in order to reap the benefits for NICE, the NHS and the wider stakeholder community, as well as support the government's broader vision of the sciences. life".
Modular approach for future updates
NICE has also committed to a more modular approach to future updates of its methods and processes. It has already identified potential issues for future modular upgrades, including method issues for digital, genomic, and antimicrobial technologies; processes for enabling rapid access to managed access agreements; as well as other methodological issues such as health inequalities and the social value of health benefits in serious illnesses.
Leng continued: "From now on, NICE will take a more modular approach to updating its methods and processes. This will allow us to be more agile and responsive, monitoring, reviewing and improving our methods and processes in the future, ensuring that they continue to be at the forefront as the healthcare landscape continues to evolve. "
If the changes are approved, they would take effect in early February for new evaluations, while ongoing evaluations will continue to use current methods and processes.
NICE has had a broad involvement of healthcare system partners, industry, healthcare professionals, academia and patients, in the proposed changes being discussed. He opened a public consultation for changes in August 2021, where he asked for comments on the changes that are being proposed.
Helen Knight, program director of the NICE Health Technology Assessment Center program, concluded: "We have been widely involved with our stakeholders during this process and have listened to their concerns and taken many of their suggestions ".