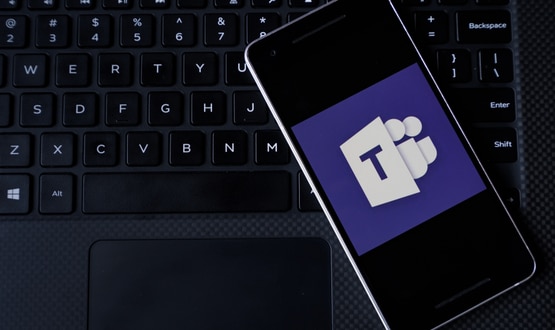 More than two million hours of staff time have been saved since the NHS launched Microsoft Teams, according to a new survey.
For the first six months, the communications platform was used throughout the health service, as it replaced 14.5 million phone calls and hosted more than 32 million virtual meetings.
NHS Digital deployed equipment to 1.3 million users with NHSmail accounts between 16 and 20 March 2020. Deployment accelerated to help NHS staff better communicate and collaborate around their responses to Covid-19 and counteract the increased risks associated with the virus.
It is estimated that Teams has saved 2.9 million hours for NHS staff in the six months between April and September this year, which NHS Digital said have been "better".
In just one week, nearly six million messages were sent among NHS staff and more than 1.3 million meetings were held.
The Imperial College Healthcare NHS Trust Digital Workplace team analyzed the efficiency of using Teams and found that, on average, a staff member would save a minute using the software instead of a telephone each time he was calling a colleague.
The study also found that staff members saved five minutes each time they replaced a face-to-face meeting with a virtual one.
Pushpak Nayak, associate director of ICT operations at the Imperial College NHS Trust, said: "When you join a team meeting, you don't have to spend time checking to see if there is a meeting room available and you don't have to leave the your work area to go to the meeting room.
"In many cases, the time saved would be much more than five minutes, especially if the meeting is held in another hospital.
"We are now focusing on benchmarking efficiencies as we digitize front-line and back-office processes and look to expand our equivalent cost-saving model as we implement more NHSmail O365 productivity services." , added.
The October 2020 figures have been revealed more than 65 million messages they were sent to the teams since it was implemented in the health service in March of that year.
At that time a total of 13.2 million meetings had been held on the communication platform.
These new figures suggest that the software has continued to be used to improve communication between colleagues, freeing up time for NHS staff to focus on providing care.
Chris Parsons, Head of NHS Digital Collaborative Services, added: "This has been a game changer that allows healthcare and healthcare colleagues to connect, communicate and collaborate effortlessly.
"Having more than 1.6 million colleagues on the same secure communications platform is enabling massive improvements in how the entire system can work together more effectively.
"The pandemic brought about a seismic shift in the way teams operated and worked together in the healthcare and healthcare system. Having access to collaboration tools like Microsoft Teams has allowed this transition to be smooth and effective."