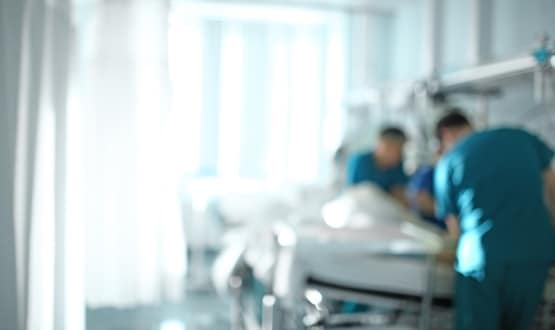 The NHS Foundation East Kent Hospitals University has become the first trust in the country to use a Bluetooth patient tracking system to improve surgical performance.
The technology is embedded in labels on the patient's wristbands inside the operating rooms so that clinical staff can track their trip to the hospital. Then, this data can help avoid delays, as staff can see when operating rooms are ready, when patients move to recovery, and locate any patient at any time. The Mild Patient Tracking System will automatically notify staff of patient location via live data screens.
The initial Bluetooth pilot scheme uses a real-time patient flow system that has been developed by MYSPHERA and implemented with the support of Beautiful Information. Its goal is to help ensure that surgical departments function smoothly and efficiently, providing seamless care and improving staff coordination.
Wristband label information is automatically collected and shows a patient's journey as they move through the hospital before, during, and after surgery. it relieves the pressure on the staff who would normally be responsible for collecting and entering this data and helps to pinpoint the exact times.
Alexis Warman, head of trusted services development, said: "One of the other basic advantages of this system is that the data will be unquestionably accurate, will be found in real time and will be created automatically. This reduces dependency and the pressure of resources on staff to enter information manually and provides us with a fully accurate record of each stage of the patient's theatrical journey.
"As a result, the data is powerful and can quickly highlight the areas of focus and the change of impulse. This pilot will allow us to research and measure all the changes and benefits of having this system and will allow us to predict the scale of benefits if this system were implemented in all theaters. "
While this is the first time such technology has been used to track patient movements, dashboards have previously been used to show a live image of what is happening inside a hospital. Lincolnshire, live ambulance data was incorporated into a control panel so staff in the county's A&E departments could access instant updates. Its real-time control panel, delivered by Cambio, is helping three local NHS trusts to better predict demand.
Annys Bossom, UK CEO at MYSPHERA, added: "This is the first time we have trusted a UK hospital in the UK and we are really excited because we know that other leading hospitals in Europe have already made significant improvements that have ultimately instance, benefit patients ".