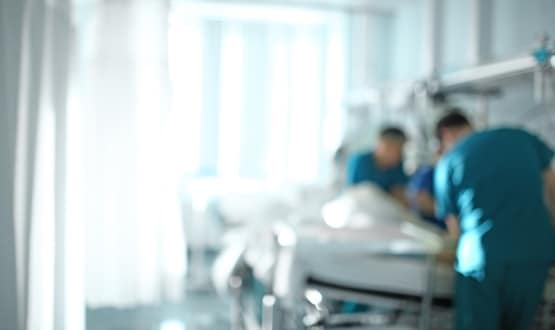 NHS England has unveiled its digital priorities for the coming year as part of a wider publication setting out a planning guide for 2022/23.
He 40 page document, published on 24 December 2021, sets out NHS targets for the next 12 months on a range of topics, including digital.
The focus of the publication looks at how the NHS can increase the number of people it diagnoses, treats, and cares for "in a timely manner." This includes "accelerating collaborative work through integrated care systems (ICS) to make more effective use of available resources," the document adds.
Digital priorities are set out in the guide, which states that there are plans to use pandemic learning to "quickly and consistently adopt new models of care" that "exploit the full potential of digital technologies."
Focusing on the digital goals of the NHS in more detail, the paper sets out plans to use digital technologies to "transform the delivery of patient care and outcomes, achieving a basic level of digitization across all services through of the systems ".
Virtual room
Another key goal is to further develop virtual theaters through national funding. The report states that "NHS has already had considerable success in implementing virtual rooms, including Hospital at Home services," with the current 53 virtual rooms offering more than 2,500 beds.
The document adds: "Given the significant pressure on acute beds, we must now aspire to their full implementation as soon as possible. Therefore, we call on systems to develop detailed plans to maximize the deployment of virtual rooms to provide care. to patients who would otherwise have to be treated in hospital, allowing pre-discharge with support and offering alternatives to admission. "
Last year, virtual rooms were part of a £ 160 million NHS England cash injection to help the service recover from Covid, but more funding is needed to achieve the goals set out in the report.
The overall goal is for the systems to complete the development of virtual rooms to achieve a "national ambition of 40-50 virtual rooms per 100,000 inhabitants" by December 2023.
Level up
The section of the report, which focuses on the "potential of digital technologies to transform patient care delivery and outcomes," emphasizes helping healthcare and healthcare systems to "increase their digital maturity." and ensure that they have a basic level ". of infrastructures, digitization and competences ".
"Achieve a basic level of digitization in March 2025," according to the NHS long-term plan It requires commitment, acute, community, mental health and ambulance providers, the report says.
In addition, three-year digital investment plans with a cost should be "completed by June 2022 according to What Good Looks Like (WGLL)" and the systems will receive funding to "establish dedicated teams" to give support for the development and delivery of the expected plans. include "arrangements for sound system-wide cybersecurity".
It will also involve supporting the NHS Net Zero Agenda and local steps towards digital inclusion, and "reflect the ambitions of consolidating the acquisition and deployment of digital capabilities, such as electronic patient records and patient management systems. the workforce, at the system level whenever possible ".
Other future digital goals set out in the document include enabling vendors to meet interoperability standards as they are finalized and developing plans to improve the workforce's skills to "maximize the opportunities of digital solutions".