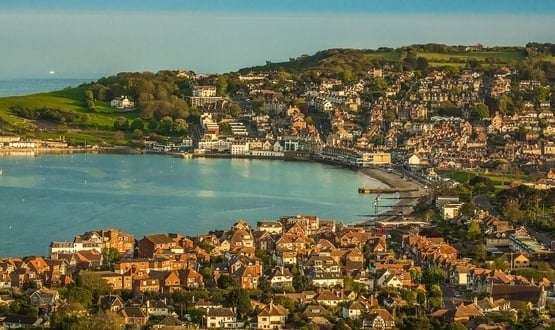 The integrated care system (ICS) which covers Dorset has announced Stephen Slough has been appointed as its chief digital officer.
Slough, who is a certified healthcare CIO with CHIME, has worked within the NHS since 2016, where he has held a number of CIO roles within the organizations that make up NHS Dorset. These include Dorset Clinical Commissioning Group, Dorset Healthcare and Dorset County Hospital.
It was a result of receiving treatment for chronic deep vein thrombosis from NHS organizations in Dorset, that prompted Slough's initial move to work within the NHS.
The new chief digital information officer said he is keen to continue his work on raising the standards of NHS Dorset's security and foundation services, to help with the implementation of more advanced technologies in the future.
Slough added: "This foundation will allow us to continue to lead the way with our award-winning approach to analytics and intelligence, how we integrate innovative smart technologies used by patients to support their lives, ultimately using data to provide insights and wisdom that empower the Dorset approach to population health improvement and the reduction of inequalities and inequities. "
Second board appointment
Joining Slough at NHS Dorset is David Freeman, who will be taking on the role of chief commissioning officer. He brings with him over 21 years of experience within the NHS at a variety of provider and commissioning roles at national, regional and local level.
In previous roles he has been responsible for implementing a number of improvement and transformation programs across a broad spectrum of areas.
NHS Dorset Integrated Care Board (ICB) is set to come into being on 1 July this year in line with the Health and Care Bill. Its introduction is something that Freeman notes will positively impact his new role.
He said of his new position: "Becoming Dorset's new chief commissioning officer is both a great privilege and a fantastic way to maximize the benefits of the forthcoming Integrated Care System legislation.
"This is our chance to rapidly accelerate plans for improving outcomes and to help make a major difference to health and wellbeing across all our communities. I am really looking forward to working closely with my new team and all our integrated care partners especially our voluntary sector, our GPs, our local authorities and most importantly, with the people of Dorset. "