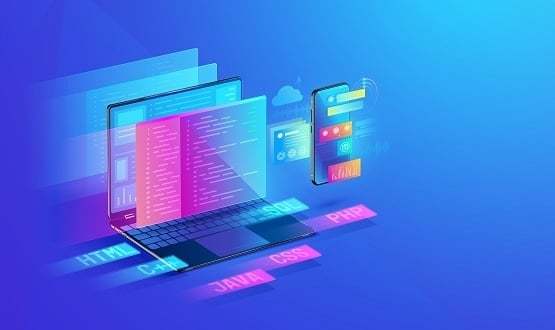 NHS Digital has launched a tool that makes it easy for patients to see which organizations can access their data.
The record of data uses also reveals why these organizations (which could be public sector agencies, charities, or business organizations) are allowed to use the data and what the expected benefits are.
All must have a legal basis and a legitimate need to use the data, which will only be used for health and healthcare planning and research purposes, NHS Digital said in a statement.
In addition, the record also shows the data that NHS Digital has provided, both as part of the response to the Covid-19 pandemic, and the many other uses of patient data that support health and social care.
This includes the development of reports to design new NHS services for patients; improve the performance, effectiveness, or efficiency of existing services; support NHS organizations by creating new tools and products to improve care; create new treatments and support the NHS and local authorities in service planning.
Simon Bolton, Acting CEO of NHS Digital, said: "The new register of data uses is a major improvement in making our data sharing agreements more transparent and easy to use.
"We take our responsibility as guardians of NHS data very seriously and are committed to being transparent so that people can see exactly who their data has been shared with and why.
"It is important for the public to be able to see openly and clearly how NHS data is shared to build trust and this new tool will help ensure that."
In addition to the record, NHS Digital has also published a review of the impact of data published through the data access request service to create more transparency about how the data is used.
The organization stressed that data requests are subject to strict reviews, and applicants must demonstrate that they comply with security standards and sign contracts that control the use of the data they access. These contracts include details of the purpose for which the data may be used, which must be to the benefit of health and social care.
NHS Digital also confirmed that the data will "never be sold" with access never granted by:
even insurance or marketing
promotion or sale of products or services
market research
advertising
For those who prefer it disable of sharing their data for planning and research purposes, they still have the right to do so.
The news follows the date of implementation of the GP Data for Planning and Research (GPDPR) program being scrapped in favor of data collection only begins once certain criteria are met.
Data will only start loading when the following is true:
the possibility of deleting data if patients choose not to share their GP data with NHS Digital, even after uploading their data;
the delay of exclusions has been completely erased;
a trusted research environment has been developed and implemented;
patients have been made more aware of the scheme through an engagement and communication campaign.