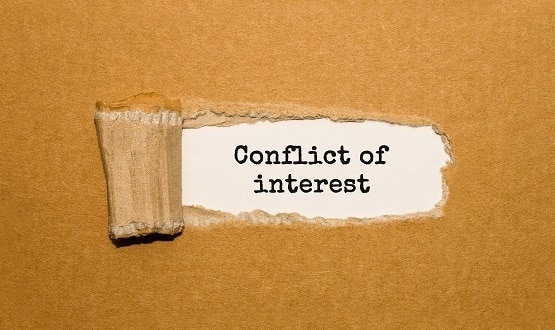 NHS Digital has denied a conflict of interest with the consultancy Accenture after reporting that it spent 15% of its budget in one year with the company where two board members previously worked.
Noel Gordon and Daniel Benton, both previously working for Accenture, were members of the NHS Digital board when the organization spent £ 33 million with the firm.
Gordon was president of NHS Digital until August 2020, while Benton remains a non-executive director.
NHS Digital awarded contracts worth £ 33 million to Accenture in 2018/19, out of its total operating expenditure of £ 218 million, for a total of 15% of its budget.
According to the .S, about £ 18 million was invested in the NHSMail contract Annual report and accounts 2018/19.
Both Gordon and Benton had shares with Accenture at the time the contracts were awarded, according to the report.
On the other hand, £ 50 million was spent with the company in 2019/20, including £ 2.6 million on capital commitments, according to the same year annual report. The expenditure amounts to around 20% of NHS Digital's total operating expenditure of almost £ 224 million in the same year.
NHS Digital said both Gordon and Benton declared their interest and had no direct role in awarding the contracts.
"All NHS Digital employees, regardless of the type of contract, must comply with the Register of Interest policy. When there is a conflict, we have processes in place to ensure that employees are not involved in decision-making processes, "a spokesman said.
"None of the people mentioned had any direct involvement in the hiring process or in the decisions on awarding contracts to Accenture.
"Our board members come from a variety of backgrounds, including clinicians and the technology and IT industry, and bring a wealth of relevant experience and expertise to the role.
"All of the people mentioned were transparent in declaring their interests with Accenture and this is published in our annual report."
Gordon was previously General Manager of Banking Internship at Accenture from 1996 to 2012. Benton was the firm's global head of technology and digital strategy practices.
In a statement provided by NHS Digital, Daniel Benton said: "As a non-executive director, I have not been involved in any stage of the selection process and as such, allegations of conflict of interest are completely unfounded."
Possible conflicts, first reported by the Financial Times, raised alarms with the Center for Health and Public Interest. David Rowland, of the think tank, told FT that he was "concerned that there are a number of close links between the two organizations that lead to potential conflicts of interest and opportunities for undue influence."
Accenture has won a total of 94 contracts worth £ 480 million from UK public authorities since early 2016, according to the contract research firm Tussell. One of his biggest contract awards, according to Tussell's research, was a £ 48 million contract with NHS Digital to deliver a security center awarded in 2019.
NHS Digital said contracts for the NHSMail program and the Secure Boundary cybersecurity service, provided by Accenture, were awarded in a public tender.
The NHSMail service was competitively acquired through the Crown Crown Managed Email Services business services framework and was awarded to Accenture in June 2015.
Secure Boundary, which provides specialist cyber services to NHS organizations, was competitively acquired through Crown Commercial Services' Technology Services 2 Framework and awarded in July 2019, according to information provided by NHS Digital.
"We are obliged to comply with the rules of public sector contracting and we are committed to ensuring fair and open competition when awarding contracts.
NHS Digital works with a range of partners and providers, from small SMEs to large multinational organizations, to design and deliver a range of systems that can provide the best possible service to the NHS and deliver to healthcare workers and patients.
"Accenture is a leading provider of technology and has successfully demonstrated value for money in the NHS Digital bidding exercises along with many others."
An Accenture spokesperson said: "Our contracts with NHS Digital were awarded following a competitive public bidding process and we are proud of our work in support of major NHS projects, including the delivery of Microsoft Teams during Covid and significant improvements to NHS Mail, Office 365 and cyber security services for all NHS users ".