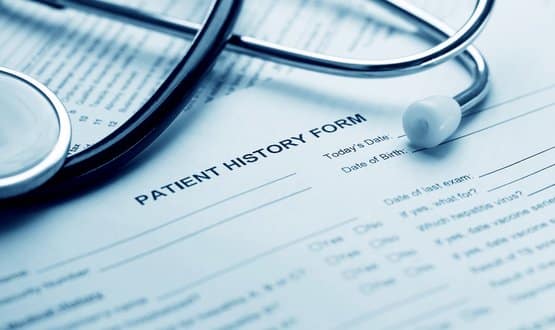 NHS Digital has announced that it will install a new primary care data collection service with the aim of providing planners and researchers with faster access to pseudonymised patient information.
For the past ten years, NHS Digital has been collecting GP data through the General Practice Extraction Service, but it will now be replaced by its new General Planning and Research Practices Data Service (GPDPR).
On May 12, the organization issued a notice of data provision to GPs to allow the new data collection process to begin on July 1, 2021.
NHS Digital confirmed that it has been legally led by the Secretary of State for Health and Social Care to establish a new strategic system for collecting and providing access to near real-time data from GP practices for planning and research purposes.
The move, according to a statement from SNS Digital, was driven by Covid-19, which led to a significant increase in the need for GP data to support doctors, researchers, academics and commissioners.
Any data that directly identifies a person will be pseudonymized and encrypted before leaving the GP consultation.
The data will only be shared with organizations that have a legal basis and meet strict criteria for using information for local, regional and national planning, policy development, commissioning, public health and research purposes.
Sarah Wilkinson, executive director of NHS Digital, said: "The power and usefulness of health data was clearly demonstrated during the pandemic, where it supported NHS organizations and researchers in deploying vaccines, identifying those most at risk. of Covid-19 and investigate disease pathology, among other things.
"General practice data is particularly rich and valuable because many diseases are treated primarily in primary care. We want to make sure that this data is available for use in NHS service planning and clinical research, but it is crucial to do so in a way that prioritises patient confidentiality and trust and never compromises.
"Therefore, we have designed systems and technical processes that incorporate pseudonymization at source, in-situ and in-situ encryption, and rigorous controls over access to data to ensure proper use. We also want to be as transparent as possible in the way we manage this data so that the quality of our services is constantly subject to external control ".
NHS Digital said it has consulted with patient and privacy groups, clinicians and technology experts, as well as with the British Medical Association (BMA), the Royal College of GPs (RCGP) and the National Data Guardian (NDG).
However, if a patient does not want identifiable data to be shared outside of the medical consultation, except for their own care, they may choose to: deactivation requesting that your GP record, known as a type 1 deactivation option, not be shared, or registering your deactivation through the national data deactivation service at nhs.uk.
Arjun Dhillon, Caldicott's caretaker and clinical director of NHS Digital, said: "This dataset has been designed with the interests of patients at its center.
"By reducing the burden of general practice data collection along with simpler data flows, greater security and greater transparency, I am confident, as NHS Digital's Caldicott Guardian, that the new system will protect the confidentiality of information of patients and will ensure that it is used properly for the benefit of the health and care of all ".