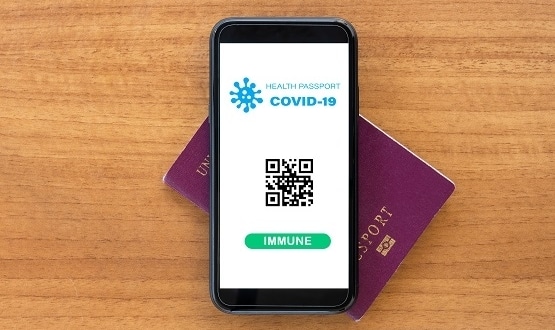 The NHS Covid Pass has been accepted as the equivalent of the European Union's Covid digital certificate in order to facilitate international travel for UK citizens.
An agreement between the EU and the UK means that travelers can now digitally verify their vaccination status with other people's Covid vaccination certificate schemes.
Although most EU countries accept the NHS Covid Pass, only a few were able to scan their barcodes. The new agreement, signed on 29 October, means that UK citizens can confirm their vaccine status against Covid via the EU Covid Digital Certificate (EU DCC) gateway. It also opens safe and secure access to non-EU countries that are also linked to the EU DCC gateway, such as Norway, Switzerland, Israel and Iceland.
Residents of Northern Ireland, Scotland and Crown dependencies who have vaccine certificates other than the NHS Covid Pass can also use the gateway.
What is the Covid Pass?
He NHS Covid Pass is an element of the NHS application. It was integrated into the NHS application on 17 May this year and allowed people to demonstrate their vaccination status if they needed to travel internationally or if it was a requirement to attend live events.
Before adding the Covid Pass, the NHS app had around four million users. He the figure has risen to 12 million, with many downloading the app to access their Covid passport. In addition to being able to prove their vaccination status, the pass also allows users to check how many doses they have received and at what time.
Matthew Gould, CEO of NHSX, which leads the NHS Covid Pass program, said: "The UK was one of the first countries to launch a digital pass solution, and the NHS COVID Pass is already recognized by more than 80 countries and territories around the world. This news will add even more countries to this list, simplifying international travel for Covid Pass users and enabling digital verification across Europe and beyond. "
NHS Covid Pass users can make sure their own Covid passports are up to date by updating their downloaded digital passes.