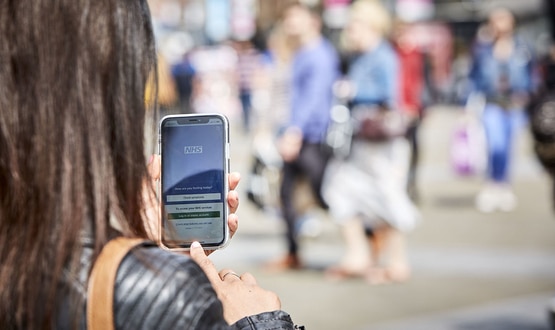 The NHS app has been running for three years since it was launched and now has over 22 million users, driven largely by the NHS Covid Pass.
Launched on 31 December 2018, the NHS app achieved just 18 million impressive records since NHS Covid Pass added as a whole in May 2021. The figures mark a new milestone for the NHS Digital app, as the lowest free iPhone app in England in 2021.
The digital app allows registered users to securely access a range of digital health services, which can save a significant amount of time for patients, physicians, and administration staff. The addition of the Covid Pass has allowed people to access proof of their vaccines in an accepted format.
Simon Bolton, interim executive director of NHS Digital, said: "The NHS app was one of the most downloaded apps in 2021, with more than 22 million people using it.
"The NHS application has played a central role in the fight against covid-19 by helping to allow international travel and access to important events. It has also changed the way millions of adults in England access health services in the three years since its launch, with people using the NHS application to book GP appointments, request repeat prescriptions, access the NHS Covid Pass service and register organ donation decisions.
The addition of the Covid Pass to the NHS application, which has been used as a vaccination test to enter certain places and events as an alternative to covid test results and for overseas travel, it has also helped speed up the use of other services.
Since its launch, the NHS has recorded a total of 1.1 million GP appointments booked with more than half of those booked in the last six months (641,000). The app was also used to request 10.4 million repeated prescriptions since its inception, including 6.2 million requests made in the last six months.
In addition, 316,000 people have used the app to record their organ donation decision, with 171,000 people using it for the past six months.
The Minister of Innovation, Lord Kamall, added: "Technology has been a lifeline for many during the pandemic and, above all, it has helped us in our fight against covid-19.
"Many of us are grateful for how communication technology has allowed us to stay in touch with loved ones. In addition, better technology has also helped to improve our healthcare system, as it allows physicians to Remotely monitor patients' health, allowing people to order prescriptions online and access their covid-19 vaccine records, making events and travel safer. "