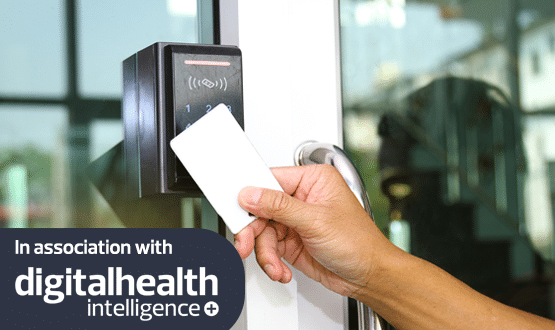 Our August issue of Movers and Shakers features a new CIO at Warrington and Halton Teaching Hospitals NHS Foundation Trust, as well as appointments at Sensyne Health and Tunstall Healthcare.
---
Tom Poulter has been appointed CIO to the Warrington and Halton Teaching Hospitals NHS Foundation Trust.
Since 2017, Poulter has been CEO of Lancashire and South Cumbria NHS Foundation Trust.
In a post on LinkedIn, he said: "Fantastic digital transformation work going on in the NHS across the North West: I look forward to working with the Cheshire and Merseyside digital teams again."
---
The NHS Group (NCA) of the Northern Care Alliance has appointed Dr. Owen Williams as the new chief executive after the announcement that Raj Jain will retire in late summer.
Williams has been chief executive of the Calderdale and Huddersfield NHS Foundation Trust (CHFT) since 2012 and has also been head of capital and estate at West Yorkshire and Harrogate ICS since 2017.
He said: "I am delighted and honored to take on the role of chief executive at NCA. In each of the care organizations there is a track record of providing great care to the communities we serve and, without a doubt, all of our 20,000 col Have visibly stepped up to meet the challenges of the pandemic.
"The board's ongoing commitment to patient quality and safety, along with its desire to provide as much support as possible to colleagues who care, is what attracted me to the role. This, along with collaborating more with our partners, it offers us a real opportunity to move forward collectively with confidence.
"I would also like to take this opportunity to thank my colleagues in my current organization, CHFT, who have been the embodiment of what it means to be in the public service."
---
Sensyne Health has appointed Dr. David Ruau as the new Chief Scientific Director.
Dr. Ruau, who will begin his new role on September 1, 2021, will lead Sensyne's research effort aimed at applying ethical AI to improving patient care and the discovery and development of new drugs.
He joins Senserne of Bayer, where since 2017 he has been head of global data assets and decision science and, with his new role, will bring experience in the use of genomic and real-world patient data in the discovery and development of pharmaceuticals, as well as a solid network. within the pharmaceutical industry.
Dr Ruau said: "I am delighted to be joining Sensyne at such an exciting time for the business and the pharmaceutical AI industry.
"The ethical application of AI to improve patient health and life sciences research is one of my greatest passions. Sensyne has a unique model that offers the potential to transform pharmaceutical development and I look forward to joining the team. "
---
Tunstall Healthcare has announced that it has appointed Gary Steen as head of technology for the group.
In his new role, Steen will lead Tunstall's innovation and development role globally and will be responsible for all solutions and products at Tunstall's technology delivery centers in the UK, Sweden and Germany.
Steen joins TalkTalk's Tunstall, where he was managing director of technology and has experience in successfully delivering large-scale technological transformations between services and home devices.
He said: "I am delighted to join the Tunstall team during a period of fundamental growth in their critical and innovative solutions. Operating in 15 countries, Tunstall is in an ideal location to continue to build on its market leadership position and hopes to lead a world-class technology team that supports the needs of its existing and future customer base. ".