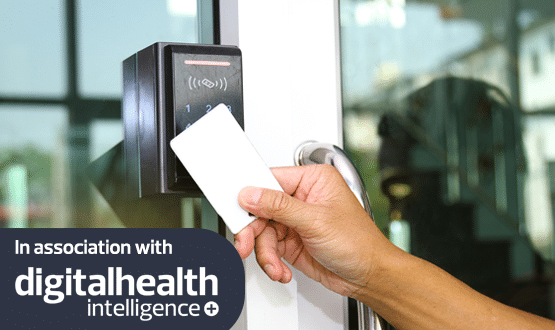 Our latest Movers and Shakers news summary features a new BCS Fellow, The Chartered Institute for IT and Warrington and Halton Teaching Hospitals NHS Foundation Trust, appointing a new CIO.
Lee Rickles as a member of BCS, The Chartered Institute for IT, in recognition of its leadership in digital health.
Rickles is the program director at Yorkshire and Humber Care Record and CIO at Humber Teaching NHS Foundation Trust.
He said: "I am on the moon becoming a member of BCS and reflecting on my personal journey to become a digital digital leader.
"As a leader, I am as effective as my team and my teammates. I want to create an environment where my teams and colleagues continue their professional accreditation and development to make the NHS a digital workforce. That's why I felt it was vital that Yorkshire & Humber Care Record and Humber Teaching NHS Foundation Trust become a BCS organization. "
BCS is a charity with more than 60,000 members in 150 countries. Its mission is to ensure that everyone's experience with technology is positive.
---
Warrington and Halton Teaching Hospitals NHS Foundation Trust has appointed Dr. Tom Poulter as a CIO.
Dr. Pouler has spent the last four years at the Lancashire and South Cumbria Foundation Trust leading the regional implementation of the Rio EPR and GDE mental health program. [Global Digital Exemplar] Quick tracking program.
Poulter returns to the Cheshire & Merseyside Health & Care Partnership with his move to WHH in mid-August, having previously worked in the region as a CIO at the Clatterbridge Cancer Center.
---
MEDITECH has announced this Michelle O'Connor he has been named president and CEO of the organization.
Prior to that role, O'Connor was president and chief operating officer. He replaces Howard Messing, who is now vice chairman of the company's board of directors.
MEDITECH has been an EPR provider in the UK and Ireland for 30 years, with clients spanning the NHS and the private sector.
O'Connor said: "We've seen first-hand how innovations like the cloud and virtual care can make a big difference for clinicians and the communities they serve. And collaborating with our great team of professionals of technology, I know we will continue to innovate to meet the evolving needs of our customers.
"While we wait, I am honored to bring MEDITECH to this next phase of our evolution."
---
Healthcare app company Ada has set several new appointments.
Gülsah Wilke, Torsten Schero i Vanessa Lemarié the positions of Chief Operating Officer, Chief Financial Officer and Chief Executive Officer have been appointed, respectively.
The trio is expected to be key to Ada's business growth trajectory in its new roles as the company accelerates its path to becoming the world's leading healthcare custom operating system.
Daniel Nathrath, CEO and co-founder of Ada, said: "We couldn't be happier to welcome Gülsah and Torsten to Ada and welcome Vanessa to the leadership team as we enter a new chapter very exciting for the company. "
"These appointments put us in an excellent position to continue our ambitious growth journey, expand our offering to consumers and businesses, and transform the way people access health for the better," he added.