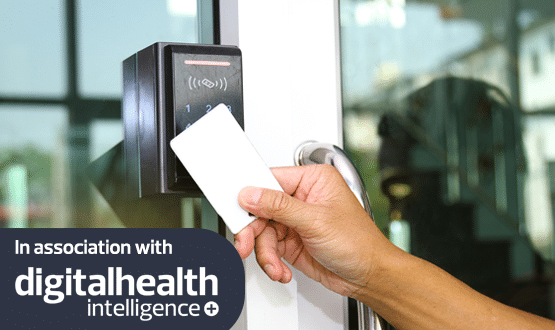 The July issue of Movers and Shakers includes news from Moorfields Eye Hospital and Palantir revealing a new CEO for their UK operations.
---
In late June it was announced that Peter Thomas it would be entering the role of head of clinical information (CCIO) at Moorfields Eye Hospital NHS Foundation Trust in August.
The consultant joined the trust in 2017 and was especially interested in machine learning and artificial intelligence, a pioneer in the use of digital medicine and telemedicine in the hospital.
In his capacity as CCIO, Thomas will be responsible for raising awareness about clinical computing as an important element in the safe and high quality care of the patient.
He said: "I am delighted to be offered the role of Head of Clinical Information at Moorfields and look forward to taking this opportunity to use digital medicine in innovative ways to help our patients receive the best possible care."
---
This was announced by the Leicester NHS Trust University Hospitals Richard Mitchell will assume the position of executive director of the trust from the autumn of 2021.
Mitchell is currently the Executive Director of the Sherwood Forest Hospitals NHS Foundation Trust and has also worked in various high-level operational positions at Guy's and St Thomas Hospital and Imperial College Hospital.
He said: "I am delighted to be joining UHL as chief executive. My family and I have been living in Leicestershire for eight years and our two children were born at UHL. It will be a privilege to be part of the team and I trust that we will further improve patient care and the experiences that colleagues at UHL have.
"Recognizing the difficulty they have had for all the last 18 months in our work and personal lives, I feel optimistic and confident about the future of trust. I know that the planned investment and reconfiguration along with even closer work with partners offers us a great opportunity to permanently transform LLR and UHL. I'm very excited to be part of the team. "
---
The Care Quality Commission (CQC) has appointed Tyson Hepple as the new chief operating officer.
Hepple, who is currently director general of the Interior Ministry, is expected to begin at CQC in early August.
He said: "I am delighted to be joining the Quality of Care Commission at such an important time for both the CQC and the wider healthcare and healthcare sector.
"The launch of CQC's new strategy is a unique opportunity to drive positive change and improve the vital work already being done here to improve the quality of health and social care services."
---
Sensyne Health has appointed Ian Hudson to his board as a non-executive independent director.
Hudson was previously executive chairman of the UK Medicines and Health Products Regulatory Agency (MHRA) between 2013 and 2019. Previously, he was the licensing director of the MHRA, responsible for most of the activities. of the agency's drug license.
He began his new role on June 28, 2021.
Hudson said: "The Covid-19 pandemic has demonstrated the importance of clinical AI for effective health management. Sensyne has been at the forefront of this trend, applying ethical AI to improving research in health and life sciences and I am looking forward to supporting the company in what is an increasingly global journey ".
---
Peter Arduini has been appointed President and CEO of GE Healthcare and will succeed Kieran Murphy, who will continue to hold his current role until the end of 2021.
Arduini will join GE Healthcare on January 3, 2022 and join the company Integra LifeSciences (NASDAQ: IART), where he has been president and CEO since January 2012. Until then he will work closely with Murphy for a period of transition.
He said: "GE Healthcare's global leadership portfolio and precision healthcare leadership have a positive impact on the lives of billions of patients worldwide.
"Besides, the global impact, the technical and commercial capacities and the potential of growth of the company like one of the main companies world-wide of medical technology are convincing. I look forward to joining GE again and having the opportunity to work with the talented GE Healthcare team. "
---
Palantir has appointed Dr. Justin Whatling as Director General of the United Kingdom.
He joins the global technology company of the American provider of health technologies Cerner and his main role will be to guide Palantir's clients in health and life sciences, including the NHS England.
Dr. Whatling was previously Vice President of Population Health at Cerner, specializing in population health management and clinical transformation in Europe. He is also president of BCS Health and Care.
---