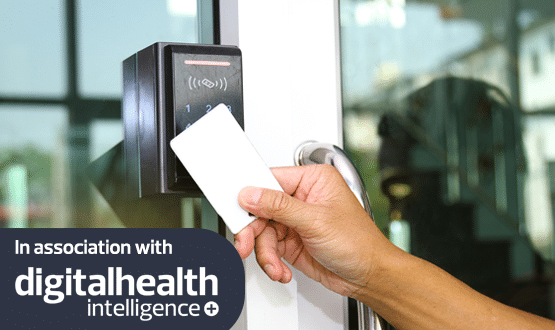 The June issue of Movers and Shakers features appointments to Ascom and NHS Digital and an outing to East and North Hertfordshire NHS Trust.
---
Ascom has been named the healthcare and mobile IT workflow solution provider Sophie Evans as a clinical advisory nurse
Evans, who has experience in surgical and critical care nursing in Wales, will provide specialist clinical advice and support to Ascom UK teams developing the company's integrated mobile solutions across the country.
He was previously a specialist in clinical applications with Philips.
Paul Lawrence, CEO of Ascom UK, said: "We are delighted that Sophie has joined us. With its clinical and technical background, it is a vital addition to our UK team. Their experience will be invaluable in helping us continue to adapt our technology to truly meet the needs of physicians. "
---
Jo Dickson has joined NHS Digital as a head nurse. The president of Digital Health's CNIO network was recently director of clinical computing at Nuffield Health and has also been CNIO at Leeds Teaching Hospitals NHS Trust.
He said: "I am very excited to join NHS Digital, having observed their work over the last year in providing digital services to support doctors and citizens during the Covid-19 pandemic.
"I am also looking forward to working with the national CNIO, Natasha Phillips, and her team to support the realization and implementation of digital nursing and midwifery priorities that are a key part of the broader agenda for to the chief nursing officers. "
---
Visionable has appointed Christèle Brouste as its CFO and Anthony Martin as head of technology (CTO).
The British healthcare technology company named the couple to drive the company's expansion and innovation and relied on their experience to help drive growth in new markets and territories.
Previously, the group's chief financial officer at Babylon Health, Brouste built and led the business's financial organization to ensure that strategic, business and operational goals were met. His experience also includes senior roles at both Apple and Cisco, working closely with leadership teams to support business investment and development plans.
Martin has more than 25 years of experience in the telecommunications industry and more than 20 years working in companies based in the United States, having held senior technology positions at the video communications company Vidyo and the cloud solutions provider. Dialogic
Visionable CEO and co-founder Alan Lowe said: "Christèle and Antony's experience will be invaluable for Visionable as we enter an exciting next chapter in our growth. Both have a proven ability to grow companies, teams and technologies at a fast pace that will help us take our video collaboration platform to the next level.
"I have no doubt that they will contribute both personally and professionally as Visionable advances their range of products and services and look forward to working with them and the rest of the leadership team to improve access to health for all. . "
---
Nadia Kuftinoff has announced on Twitter that he is joining the Surrey NHS Foundation and Borders Partnership technology team as a user experience researcher and solutions designer in the fall. He was previously on the Wessex Academic Health and Science Network.
Small ad! 🔊 In the fall, after almost five amazing years at Wessex AHSN, I will join the @SABP_healthtech a team as a researcher and designer of UX solutions 🥳 can't tell you how excited I am 🤩🤩🤩

– Nadia Kuftinoff (@NadiaKuftinoff) June 9, 2021
Nick Carver, executive director of the East and North Hertfordshire NHS Trust since November 2002, has announced that he will resign in December 2021. Carver has worked for the NHS for 42 years, first as a goalkeeper before qualifying as a nurse and then move on to health service management. .
A new executive director has been appointed to the Lancashire Teaching Hospitals Foundation Trust.
Kevin McGee will take over the role from June 2021. McGee is also CEO of East Lancashire Hospitals Trust and Blackpool Teaching Hospitals Foundation Trust. She will replace Karen Partington in Lancashire, who in January announced she would retire in late 2021 after 10 years in office.
---