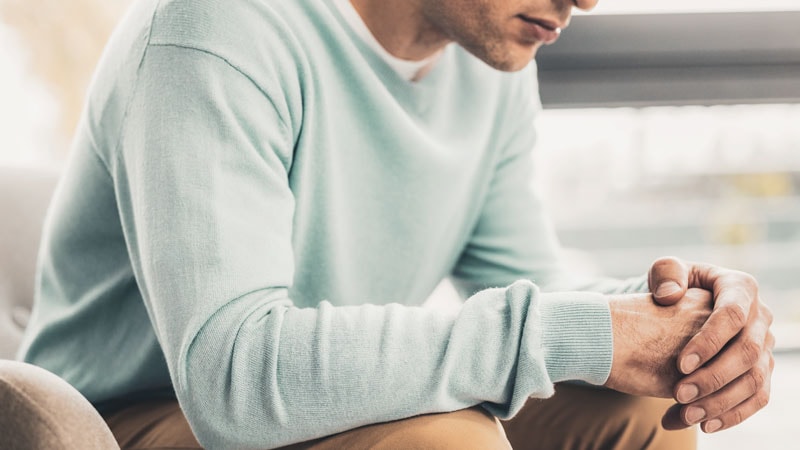 Anxiety tests o depression should be offered periodically (perhaps for months or years) to patients with implantable cardioverter defibrillators (DCIs), not just during the first period after implantation, suggests a prospective cohort study.
The results showed a recurrence rate of anxiety and depression of between 2% and 4% in each of the four follow-up evaluations scheduled for 2 years in a cohort of more than 1,000 CIM recipients, compared with the way in which they felt the moment they received their device. Cumulatively, 11.3% of the cohort tested positive for new depression and 14.5% for new anxiety.
The findings suggest that a single screening to detect anxiety and depression when patients receive DCIs "is not enough," said Susanne S. Pedersen, a doctor from the University of Southern Denmark and Odense University Hospital.
"We know from the literature that if you, as a patient with CDI, suffer from anxiety or depression, you have an increased risk of worse health outcomes," he noted.
Current results suggest that "we are missing many," which has potential consequences not only for their quality of life, but also for their risk of ventricular tachyarrhythmias and mortality, Petersen said when he reported the study on 24 of April European Heart Rhythm Association 2021 congresses.
Also in the analysis of men and women receiving a first DCI for primary or secondary prevention, older age seemed protective against both new-onset anxiety and depression, as well as self-perception of be physically able.
Neither anxiety nor depression was predicted by education level, employment status, or being in NYHA heart attack class 3 or 4.
However, analysis of the CIM recipients 'responses suggested that" for some reason, if you're married, you have a higher risk of onset and anxiety, which is a bit difficult to explain, "he said. Pedersen.
It should be noted that the experience of receiving an ICD shock during follow-up was not associated with newly occurring anxiety.
But the strongest observed predictor of new-onset anxiety or depression turned out to be the response to a CIM receptor test that pointed to a "type D" personality. This doubled the risk of both conditions.
In the literature, type D is a label for a chronicle "anxious" personality type characterized by pessimism and anxiety, along with social inhibition, which has been associated with poor results in several studies, but also reliability as a cardiovascular prognosis challenged.
"They are those individuals who experience many negative emotions without wanting to share those emotions with others," Pedersen explained. "And in some studies, type D has been associated with mortality in patients with heart disease."
The 1040 patients in the study who first received an DCI at five centers in Denmark completed validated questionnaires about their levels of anxiety, depression, and quality of life and were followed prospectively. They repeated the self-assessment tests at 3, 6, 12, and 24 months.
New cases of anxiety and depression were identified by positive scores on the hospital anxiety and depression scale (HADS), not formal clinical criteria; subclinical anxiety and depression also affect risk, Pedersen explained.
In tight analyzes, being married or with a partner increased the risk of recurring anxiety by 66% (Pg = .044), an indication of secondary prevention raised it by 43% (Pg = .048), self-reported physical functioning in the lower third increased risk by 48% (Pg = .047). But it jumped 150% in patients identified with type D personality (Pg <.001).
In the case of newly developed depression, smoking was associated with a high risk of 113% (Pg = .001), self-reported physical functioning in the lower third by 64% (Pg = .02), and a personality type D in 153% (Pg <.001).
Old age reduced the risk of recurrent anxiety by 46% (Pg = .002) and new depression in 43% (Pg = .013).
Rates for two years in general in Denmark "range from 1% to 2%," Pedersen noted. "That's just to say that it's not really normal to see this incidence accumulated over 24 months, at least in a Danish population," he said, referring to the study's patients with the first CDIs.
Pedersen had no disclosures.
European Heart Rhythm Association (EHRA) 2021. ICD Therapy News. New onset depression and anxiety in patients with an implantable cardioverter defibrillator for 24 months of follow-up. Filed on April 24, 2021.
Follow Steve Stiles on Twitter: @ SteveStiles2. For more information at theheart.org | Medscape Cardiology, follow us Twitter i Facebook.