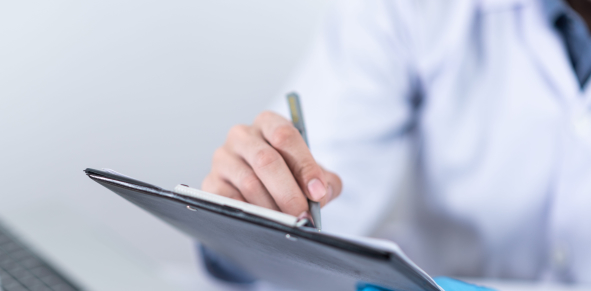 New York City, NY, 04/15/2020 / Story.KISSPR.com /
New York City, NY — Cervical cancer, which occurs in a woman's cervix, is treatable if it's detected in an early stage. The cervix is the lowest part of the uterus, made up of strong muscles, with a narrow opening into the vaginal canal. When doctors fail to conduct screenings, or when they mistake cervical cancer for a different health problem, women can experience a more aggressive form and even lose their lives.
"One of the things that make diagnosing cervical cancer difficult is that it usually doesn't produce any symptoms," explains medical malpractice attorney Jonathan C. Reiter, whose team in New York City has recovered over $250 million in damages for clients. "A woman can have precancerous cells in her cervix without suffering any negative health effects."
Typically, the only way for doctors to detect these cells is by performing a pap smear. Most health experts recommend that women receive a pap smear once a year, although some experts say women can opt for testing every three years if they have a history of normal pap smears. 
According to the American Cancer Society, there are over 13,000 cases of cervical cancer in the United States each year. Annually, around 4,250 women die due to cervical cancer. 
Studies have shown that 4 out of 10 pap smears can return a false negative even when pre-cancerous or cancerous cells are present in the cervix.
This is why it's important for doctors to perform additional testing in patients who are at a higher risk of developing cervical cancer, as well as patients who have pre-cancerous cells in their cervix. 
In some cases, doctors may even misinterpret the results of a pap smear, believing the test has cleared a patient when there are actually pre-cancerous or cancerous cells present. This can cause a patient to go without potentially life-saving treatment. 
Talk to a New York City Cancer Misdiagnosis Lawyer About Your Case
If your cervical cancer was misdiagnosed, or you suffered a delay in diagnosis of your cervical cancer due to a doctor's negligence, you may qualify to receive compensation for your damages.
These damages can include money for your pain and suffering, lost wages, medical bills, out of pocket expenses, future medical costs, and more. You deserve to receive compensation for your losses, and you shouldn't have to pay for a doctor's mistake. Discuss your case with a New York City medical malpractice lawyer as soon as possible.
Social Media Tags:Cervical Cancer Misdiagnosis, Consequences of Cervical Cancer Misdiagnosis, New York City Medical Malpractice Attorney, Cancer Misdiagnosis
Source: Story.KISSPR.com
Release ID: 13132