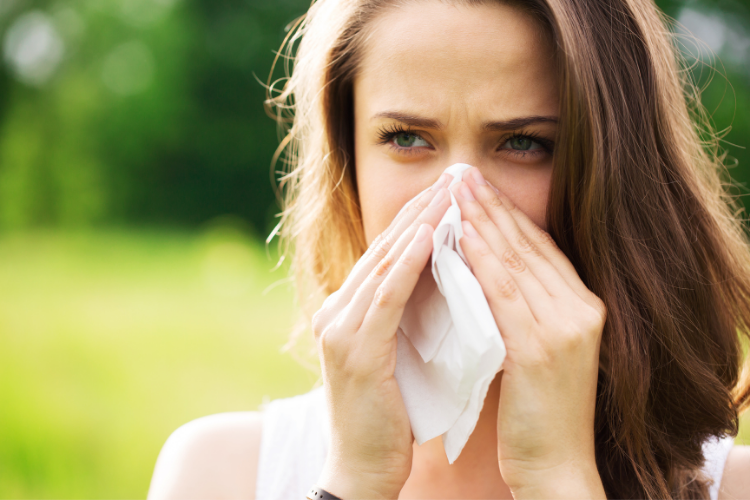 Riverdale, 11/15/2021 / SubmitMyPR /
Breathing clean air is beneficial for everyone, but for the 50 million Americans who suffer from allergies, it's even more essential. Although most large trees release pollen in May, many allergy sufferers will not find relief until late September, as herbs, ragweed, and other common plants that cause allergies release their pollen. len.
Quick facts about allergies
More than 150 million Europeans suffer from chronic allergy problems.

Allergies are the sixth leading cause of chronic illness in the United States.

Pollen can travel long distances. Pine pollen, which is a common culprit of allergy symptoms, has been observed traveling between 300 and 600 miles.

Allergy symptoms decrease with age. As you age, your immune system produces less immunoglobulin E, the antibody responsible for allergic reactions. As a result, allergy symptoms become less severe over time.

Stress can worsen allergy symptoms. Increased stress leads to higher levels of histamine in the blood, which contributes to allergy symptoms. According to doctors at Harvard Medical School, stress can also increase your subjective perception of how annoying you find allergy symptoms, such as coughing or itchy eyes.
Why do my allergies get worse?
While it is known that our immune system is less sensitive to allergens as we age, you may experience a worsening of allergy symptoms with each passing season. If you've noticed that your allergies get worse over the years, you're not alone, and according to new data, this change is very real. A study examining the pollen count of 60 sites in North America showed that between 1990 and 2018, pollen stations of plants that cause allergies such as trees, weeds and weeds have increased in 20 days and pollen concentrations have increased by 21%.
How does climate change worsen the allergy season?
According to experts, the cause of the longest and most intense allergy seasons is climate change. The American College of Allergy, Asthma, and Immunology (ACAAI) cites three main ways in which climate change affects the allergy season.
Warmer temperatures meant that the growing season of the plants began earlier in the year and ended later than before. This means that the time during which plants release pollen into the air is longer.

In addition to a longer season, each plant also produces more pollen.

The pollen released is also more allergenic, meaning that the bodies of allergic people react more severely, causing an increase in symptoms such as itchy eyes, runny nose and difficulty breathing.
How to prevent spring allergies from getting worse
There are several steps you can take to reduce your allergic suffering by limiting your exposure to pollen.
Find out which pollen you are sensitive to and monitor the pollen count in your area to reduce outdoor time. In general, grasses and trees that pollinate in spring and summer release more pollen in the evening, while in late summer and early fall, plants such as ragweed release more pollen in the evening. morning. Pollen.com offers an interactive map that can help you keep track of your pollen count and forecast for your area.

Wear a hat and sunglasses when outdoors, as this will prevent pollen from entering your eyes and hair. According to the American College of Allergy, Asthma and Immunology (ACAAI), wearing the type of mask you would use to protect yourself from COVID-19 will also provide a barrier against pollen.

If possible, change clothes, take a shower, and wash your hair after exercising, working out, or playing outdoors for a long time.

Keep windows closed during pollen season and use air conditioning as much as possible.

Consider air filtration solutions to clean pollen and other harmful air pollutants. Options such as Camfil's City-M air purifier remove harmful and polluting particles from the air to make the indoor environment healthy, protected and clean for good well-being. Make sure consult your local air filtration expert to find out which air filtration solutions are best for you.
About Camfil Clean Air Solutions
For more than half a century, Camfil has been helping people breathe cleaner air. As a leading manufacturer of premium clean air solutions, we offer commercial and industrial systems for air filtration and air pollution control that improve the productivity of workers and equipment, minimize the use of energy and benefit human health and the environment. We firmly believe that the best solutions for our customers are also the best solutions for our planet. That is why at every step of the way, from design to delivery and throughout the product life cycle, we consider the impact of what we do on people and the world around us. Through a new approach to problem solving, innovative design, precise process control, and a strong customer focus, we aim to conserve more, use less, and find better ways so that we can all breathe easier.
The Camfil Group is headquartered in Stockholm, Sweden, and has 33 manufacturing sites, six R&D centers, local sales offices in 30 countries and some 4,800 and growing employees. We pride ourselves on serving and supporting customers in a wide variety of industries and communities around the world. To find out how Camfil USA can help you protect people, processes and the environment, visit us at www.camfil.us/
##
Contact with the media:
Lynne Laake
Air filters from Camfil USA
T: 888.599.6620
F: Friend Camfil USA on Facebook
T: Keep going Camfil USA on Twitter
Y: Look Videos from Camfil to YouTube
L: Go on our LinkedIn page
Original source from the original story >> New data from the study show that climate change is worsening the allergy season – Camfil Clean Air Solutions
There is no sale offer, no purchase offer request, and no security recommendation or other product or service in this article. In addition, nothing in this PR shall be construed as a recommendation to buy, sell or hold any investment or value, or engage in any investment strategy or transaction. It is your responsibility to determine whether any investment, investment strategy, security or related transaction is appropriate for you based on your investment objectives, financial circumstances and risk tolerance. Consult your business advisor, lawyer or tax advisor about your specific business, legal or tax situation.