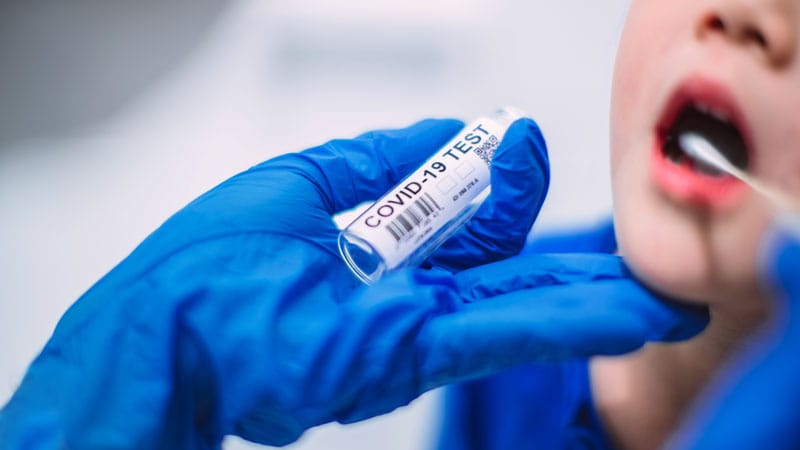 Editor's Note: Find the latest news and guidance on COVID-19 in Medscape Coronavirus Resource Center.
New cases of COVID-19 fell among children only for the second time in the past 6 weeks, but that was not enough to reverse the trend in children's share of the weekly total, according to a report by the American Academy of Pediatrics. and the Children's Hospital Association.
Despite the decline in new cases, which fell from 88,000 to just under 80,000, or 9.7%, during the week of April 16-22, children accounted for 20.8% of all cases of COVID-19 reported during the week, surpassing the pandemic maximum 20.6% seen just one week earlier, the AAP / CHA report shows.
The total number of cases in children now exceeds 3.7 million (ie 13.7% of cases at all ages) since the onset of the pandemic, and the cumulative infection rate has reached 4,931 per 100,000 children, according to data from 49 states (excluding New York), the District of Columbia, New York City, Puerto Rico and Guam.
Cases of more serious illnesses in children continue to have lower trends. The cumulative number of hospitalizations in children (15,187) is only 2.0% of the total of nearly 760,000 in the 25 jurisdictions (24 states and New York City) that report these data, and deaths in children now they are 296, which is only 0.06% of all COVID-19-related mortality in 43 states, New York City, Puerto Rico and Guam, the AAP and CHA reported in their report.
Among these 46 jurisdictions, Texas has recorded the highest number of deaths (51) in children, followed by Arizona (29) and New York City (23), while 9 states and the District of Columbia have not reported so far. of the dead. Children account for the highest proportion of deaths (0.19%) in Colorado, but Guam, with 2 infant deaths out of a total of 136, has the highest rate, at 1.47%, according to AAP data / CHA.
Data from the 25 reporting jurisdictions show that children account for the majority of hospitalizations (3.1%) in Colorado and Minnesota, while New York City (1.9%), Georgia (1.3%) and Rhode Island (1.3%) are the highest. both groups reported the rate of hospitalization among children diagnosed with SARS-CoV-2 infection.
This article originally appeared on MDedge.com, which is part of the Medscape professional network.