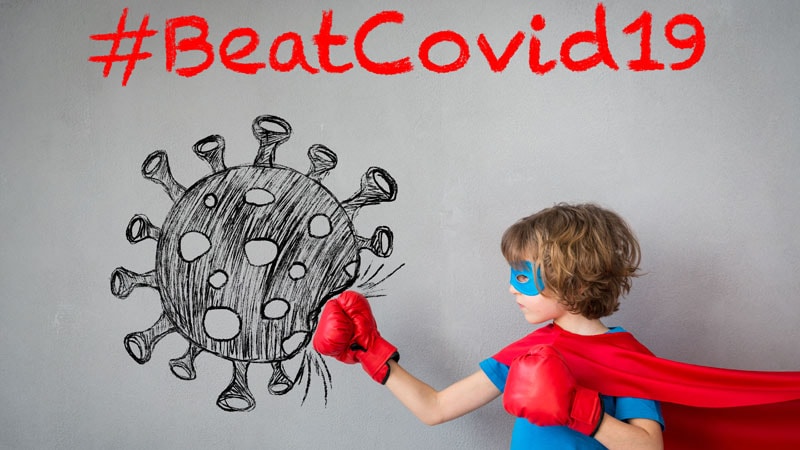 Editor's Note: Find the latest news and guidance on COVID-19 in Medscape Coronavirus Resource Center.
Most children with type 1 diabetes according to the first report of results of pediatric patients with type 1 diabetes and COVID-19 in the United States, those who tested positive for SARS-CoV-2 were treated at home and did well.
Most hospitalized children had diabetic ketoacidosis (DKA) and alt A1c levels, indicates the new report of the T1D Exchange Quality Improvement Collaborative. Less than 2% required respiratory support and no deaths were recorded.
The highest risk of adverse COVID-19 outcomes was in children with A1c levels> 9%. In addition, children from certain minority ethnic groups and those with public health insurance were more likely to be hospitalized.
The study, conducted by G. Todd Alonso, MD, of the University of Colorado, Barbara Davis Center, Aurora, Colorado, and colleagues, was published online April 14 at Diabetes Diary..
"Because early reports identified diabetes as a risk factor for increased morbidity and mortality with COVID-19, the results of this surveillance study should provide measured reassurance to families of children with diabetes type 1, as well as pediatric endocrinologists and their care teams, "they say. Alonso and colleagues.
Disproportionate hospitalization rate, DKA among black patients
Launched in April 2020, the T1D Exchange Quality Improvement Collaborative comprises 56 diabetes centers, of which 52 presented a total of 266 cases involving patients under the age of 19 who had type 1 diabetes and tested positive for SARS-CoV-2 infection. People with newly-onset type 1 diabetes were excluded from this analysis and reported separately. Data were collected between April 9, 2020 and January 15, 2021.
Of the 266 patients, 23% (61) were hospitalized and 205 were not. There were no differences by age, sex, or duration of diabetes.
However, hospitalized patients were more likely to be black (34%, compared with 13% of white patients; Pg <.001) and have public health insurance (64% vs 41%; Pg <.001). They also had higher A1c levels than outpatients (11% vs. 8.2%; Pg <.001), and less used insulin bombs (26% vs. 54%; Pg <.001) and continuous glucose monitors (39% vs 75%; Pg <.001).
Hospitalized patients were also more likely to suffer from hyperglycemia (48% vs. 28%; Pg = 0.007), nausea (33% vs 6%; Pg <0.001) and vomiting (49% vs. 3%; Pg <.001). Rates of dry cough, excessive fatigue, and body aches / headaches did not differ between those hospitalized and those who remained at home.
The most common adverse outcome was DKA, which occurred in 72% (44) of those hospitalized.
The most recent A1c level was> 9% in 82% of those admitted, compared to 31% of those who did not (Pg <.001) and in 38 of the 44 (86%) who had DKA.
"Our data reveal a disproportionate rate of hospitalization and DKA among racial and ethnic minority groups, children who were publicly insured and those with higher A1c. It is essential to find ways for the most vulnerable patients to have adequate and equitable access to care. through face-to-face and telecare services, to successfully obtain and use diabetes technology and optimize the management of sick days, "say Alonso and colleagues.
A boy, a 15-year-old white boy, was intubated and placed in a ventilator. Its most recent A1c was 8.9%. Another child, a 13-year-old boy, whose most recent A1c level was 11.1%, developed childhood multisystem inflammatory syndrome.
The register remains open.
The T1D Exchange QI Collaborative is funded by the Helmsley Charitable Trust. The T1D Exchange received partial financial support for this study from Abbott Diabetes, Dexcom, Medtronic, Insulet Corporation, JDRF, Eli Lilly and Tandem Diabetes Care. None of the sponsors participated in the initiation, design, or preparation of the manuscript for this study.
J Diabetes. Published online April 14, 2021. Full text
Miriam E. Tucker is a freelance journalist based in the Washington, DC area. She is a regular contributor to Medscape. Other of his work has appeared in the Washington Post, NPR's Shots blog, and Diabetes Forecast magazine. It can be found on Twitter @MiriamETucker.
For more news on diabetes and endocrinology, follow us Twitter i Facebook.