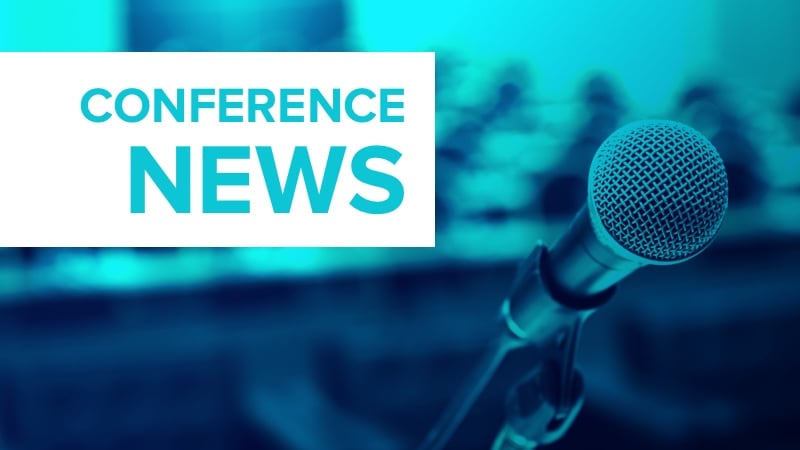 Dual HER2 lock with pertuzumab (Perjeta) i trastuzumab (Herceptin) in anthracycline-based neoadjuvant chemotherapy for the initial phase Lung cancer was associated with a low rate of clinically relevant cardiac events in the final follow-up of the BERENICE study.
After more than 5 years, 1.0% -1.5% of patients with locally advanced, inflammatory, or early-stage breast cancer developed heart attack, and about 12% –13% showed significant changes in left ventricular ejection fraction (LVEF).
It is important to note that "there were no new safety concerns that arose during the long-term follow-up," the study investigated. Chau Dang, MD, he said in presenting the findings a la European Society for Medical Oncology: Breast Cancer meeting virtual.
Dang, a medical oncologist at the Memorial Sloan Kettering Cancer Center in New York City, reported that the most common cause of death was disease progression.
BERENICE was designed as a cardiac safety study and therefore was not based on long-term efficacy, which Dang was clear in reporting. However, event-free survival (EFS), invasive disease-free survival (IDFS), and overall survival rates (OS) at 5 years were high, at least 89.2%, 91%, and 93.8%, he said. "The averages have not been reached," he noted.
"These data support the use of dual HER2 blockade with pertuzumab-trastuzumab-based regimens, included in combination with dose-dense, anthracycline-based chemotherapy, through neoadjuvant and adjuvant treatment parameters for the complete treatment of patients with HER2 positive stage breast cancer, "Dang said.
Evandro de Azambuja, doctor, doctor, the guest speaker for the trial agreed that the regimes tested seemed "safe from a cardiac point of view". However, "it cannot be forgotten that today we use much less anthracyclines in our patient population."
Patients in trials are also very different from those treated in clinical practice, they are often younger and much more fit, he said. Therefore, it may be important to examine basal heart medications and comorbidities, suggested de Azambuja, a medical oncologist at the Jules Bordet Institute in Brussels, Belgium.
That said, BERENICE's findings match well with other trials that have been conducted, Azambuja noted.
"If we look at other trials that have also tested dual HER2 blockade with anthracycline or non-antacycline regimens, they all claim that dual blockade is no more cardiotoxic than single blockade," he said. This includes tests such as TRIFAENA, AFFINITY, KRISTINE, NeoSphere i PEONY.
The 3-year IDFS rate of 91% at BERENICE also compares well with that of APHINITY (94%), Azambuja said.
BERENICE study design
BERENICE was a multicenter, open, non-randomized, noncomparative phase 2 trial that recruited 400 patients in 75 centers in 12 countries.
Eligibility criteria were that participants should have been centrally confirmed with locally advanced, inflammatory, or early HER2-positive breast cancer, with the latter defined as tumors larger than 2 cm or larger than 5 mm in size, and be positive for the node. Patients also had to have an initial LVEF of 55% or higher.
Patients were assigned to one of two neoadjuvant chemotherapy regimens according to their physician's choice. One group received a dense dose regimen doxorubicin i cyclophosphamide (ddAC) administered every 2 weeks for four cycles and thereafter paclitaxel each week for 12 cycles. The other group received 5-fluorouracil, epirubicin, and cyclophosphamide (FEC) every 3 weeks for four cycles thereafter docetaxel every 3 weeks for four cycles.
Pertuzumab and trastuzumab were started at the same time as the taxanes in both groups and were administered every 3 weeks for four cycles. Patients underwent surgery and continued treatment with pertuzumab / trastuzumab alone for a further 13 cycles.
The co-primary endpoints were the incidence of New York Heart Association class III or IV heart failure and the incidence of symptomatic and asymptomatic decrease in LVEF of 10% or more.
The main analysis of the trial was published in 2018 and at that time it was reported that three patients from the ddAC cohort and none from the FEC cohort experienced heart failure. A decrease in LVEF was observed in 6.5% and 2% respectively.
Discussion points
De Azambuja noted that the contribution of chemotherapy to efficacy cannot be evaluated due to the design of nonrandomized trials. That shouldn't matter, he noted Sybille Loibl, MD, PhD, during the discussion.
"I think it compares very well with other trials on dense-dose chemotherapy," said Loibl, who is an associate professor at the University of Frankfurt in Germany. "It seems that in light of what we consider today probably one of the best anti-HER2 treatments, chemotherapy is less relevant, which is why a dose-dense regimen doesn't add as much to a standard taxane-containing anthracycline regimen."
De Azambuja also commented on the assessment of cardiotoxicity and the use of reduced LVEF as a measure: decreased LVEF is a late effect of cardiotoxicity, he observed, and suggested a different approach in future trials.
"If you use global longitudinal stress, this could be an optimal parameter to detect early subclinical FEVI dysfunction and you should consider it for future trials looking for cardiac safety. In addition, cardiac biomarkers. This was not implemented. in this essay I recommend it for the next test. "
The BERENICE trial was funded by F. Hoffmann-La Roche. Dang revealed the receipt of advisory fees from F. Hoffmann-La Roche, Genentech, Daiichi Sankyo, Lilly and Puma Biotechnology. de Azambuja did not participate in the study, but revealed the receipt of fees, travel grants, research grants from Roche and Genentech, as well as other companies. Loibl was one of the co-chairs of the session and, among the disclosures concerning many other companies, has been Roche's speaker and has received a refund through his institution for a written commitment.
This article originally appeared on MDedge.com, which is part of the Medscape professional network.