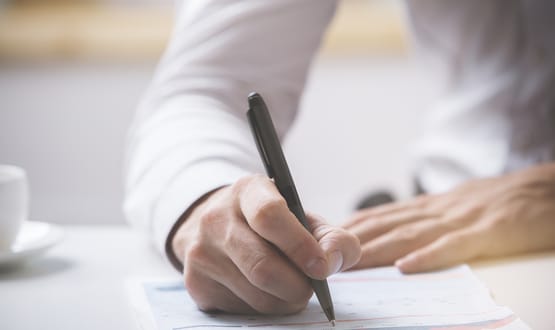 Our October summary of contracts and useful life includes news from The Royal Free London NHS Foundation Trust and Cambridgeshire and Peterborough Integrated Care System (ICS) agreeing to a long-term deal with Orion Health.
Royal Free enters live with Cerner EPR
Earlier this month, The Royal Free London NHS Foundation Trust deployed the second phase of the deployment of its electronic patient history (EPR).
The final phase saw the Royal Free Hospital (one of three hospitals managed by the trust) come into operation with the CPRer-driven EPR on 2 October.
Designed jointly by clinical staff (including doctors, nurses, midwives, pharmacists, and related health professionals), the program aims to make sure it fits the needs of users and brings real benefits to their patients.
The EPR has already been implemented in Royal Free's sister sites; Barnet Hospital and Chase Farm Hospital.
Maidstone and Tunbridge Wells implement EPR Allscripts
Royal Free was not the only trust to deploy a new EPR, as in October there was Maidstone and Tunbridge Wells NHS Trust. go live with one too.
The trust has deployed Allscripts 'EPR Sunrise to its hospitals' emergency departments, as well as pediatric hospitalization services, outpatient gastroenterology and neurology patients, and has requested tests and referrals to all trust.
The next steps for confidence are to deploy Sunrise in all hospitalized adult wards to obtain basic clinical records, as well as the deployment of an ePMA this year and next.
Northampton General Hospital is looking for electronic documentation at IMMJ
Away from the EPRs, there was also activity at the Northampton General Hospital NHS Trust, as it revealed that yes selected IMMJ systems provide an electronic document management system (EDMS).
The contract will cause Northampton General Hospital to implement IMMJ's MediViewer technology that will allow the trust to scan, index and archive existing paper records in a digital system. This means that Kettering General Hospital also selected MediViewer in April 2019.
Northampton General is expected to be available with the solution in all specialties in July 2022, while Kettering General Hospital began its launch in May this year and is already on its way to a deployment. of trust.
Cambridge and Peterborough ICS have an 8-year deal with Orion Health
It was also a big month for Integrated Care Systems (ICS), with Cambridgeshire and Peterborough agreeing an eight-year contract with Orion Health to develop a shared care record.
The shared care record will have access to eight health and care organizations, along with all GP consultations.
Integrated registration would mean that patients will no longer repeat information in different healthcare settings, as all information will be accessible centrally with information collected from data sources of computer systems used by social and health care providers.
Shared record deployed on Kent and Medway ICS
Another ICS also saw developments with its shared care history such as Kent and Medway came out live with a Graphnet-driven shared care record.
The goal is to provide health and care professionals with secure access to patients 'health records and gather information from multiple health and care organizations.
With a wide range of data available at the point of care, patients will have a better experience in accessing care benefits and should improve outcomes. In addition, those working in the healthcare sector will have the data needed to make informed decisions to enable safer, faster and better care.
Jersey selects IMS MAXIMS for EPR across the area
Finally, and more recently, in late October, the Jersey government selected IMS MAXIMS a provide the patient's electronic record of the area.
The provider will work with the Channel Island government to support the implementation of the Jersey care registry, with the ultimate goal of the area health system reaching HIMSS level 7.