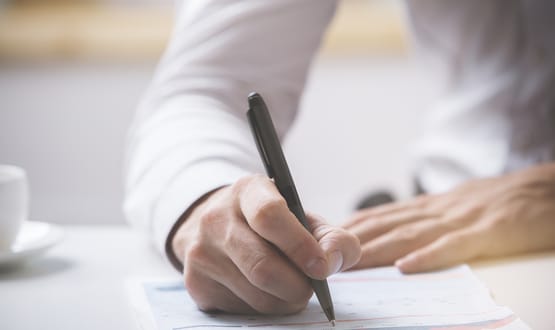 Our first contracts and a summary of 2022 lives include news from Better, who was awarded a £ 3.1 million contract and the Royal National Orthopedic Hospital NHS Trust.
Cheshire and Wirral are published with the TPP patient's electronic record
Just before Christmas, the Cheshire and Wirral Partnership NHS Foundation Trust (CWP) was launched with TPP's Electronic Patient Record (EPR), becoming the first confidence in the North West of England to deploy it.
CWP signed a five-year contract with TPP to deploy SystmOne to its mental health and learning disability services last year. The Mental Health EPR will give confidence the tools to provide efficient, safe, and user-centered mental health care.
The new EPR will provide a number of long-term benefits, including integration with local, regional and national systems used by partner care providers, NHS Spine connectivity and additional functionality they plan to implement, including electronic prescribing and administration. of medicines, mobile work and the administration of medicines. a patient portal.
Better to secure £ 3.1 million to offer a shared care solution in London
The holiday season attack also saw Better being awarded a contract valued at £ 3.1 million to provide a shared care solution for London.
The contract has been awarded for three years initially by the five groups of clinical commissioners (CCG) in London, with an option for two 12-month extensions. Following the success of Coordinate My Care (CMC), the contract will allow all clinically approved CMC plans to be migrated to the Better digital solution.
South West London CCG will work with Better as well as The Royal Marsden NHS Foundation Trust, which is hosting the current CMC service to ensure a smooth transition for patients and doctors over the coming months.
Medway goes live with a new EPR in five months
When 2021 was over and we welcomed 2022, the Medway NHS Foundation Trust announced that a new electronic patient record (EPR) had been launched, with the whole project less than five months to deploy.
The first phase of Medway's EPR program with Allscripts saw it in operation in all 24 adult hospital wards. In just three weeks, 115,000 documents were created in the system with confidence, estimating that they are saving about 30 minutes per patient thanks to the use of electronic notes.
The Allscripts Sunrise system is being used by more than 1,000 Medway clinical, nursing and administrative staff, who worked with operating and IT teams to ensure that the trust could be up and running in five months.
Central and North West London deploys the TPP Brigid app
The NHS Foundation Trust in central and north-west London has also been launched in the first month of 2022 The new clinical application of TPP.
Brigid is SystmOne's mobile counterpart and has deployed to a handful of mental health wards within confidence. Clinical staff have already seen considerable benefits, such as reducing room round times to an average of 45 minutes, saving approximately six hours of clinical time each day.
The app eliminates many time-consuming, time-consuming and human-error-prone processes. It also offers full access to patient record, a variety of tools to support staff and their patients, observation features, customizable patient lists, and more.
Royal National Orthopedic Hospital implements digital consent and more
Finally, the Royal National Orthopedic Hospital NHS Trust (RNOH) has released new features through Open Medical's Pathpoint platform, which includes digitization of referral management, consent, and patient-reported outcome measures.
RNOH initially implemented Open Medical's Pathpoint at the start of the Covid pandemic and recently launched its process streamlining project to achieve clinical excellence through digitization (SPACED).
The project will focus on streamlining referral management; digital consent and patient-reported outcome measures (PROM) initially and will cover 15 subspecialties and 50 different pathways.