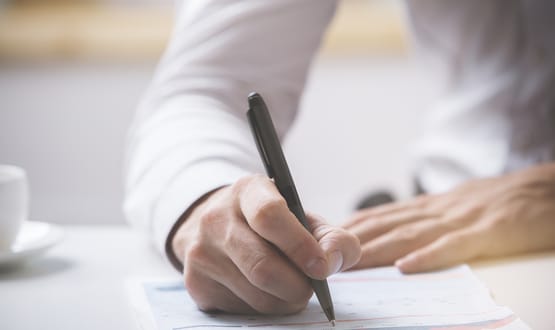 Our November and early contract summary includes news from the Barts Health NHS Trust and University Hospitals Sussex NHS Foundation Trust that have an agreement with CardMedic.
Barts Health signs deal with Sectra
Earlier this month, Barts Health signed an agreement with Sectra to start deployment of a network of digital pathology in four hospitals.
Powered by Sectra software, the network will help improve patient diagnosis and speed up response times within confidence. It will save specialists the time they spend preparing and examining slides, helping to eliminate delays in the diagnostic process.
The deployment of the network will be funded by Barts Charity and will take place at Royal London, St Bartholomew's, Whipps Cross and Newham General, with the possibility of being extended to other trusts.
Birmingham Community Healthcare is launched with the launch of the "test bench" EPR.
There was also some important news from the West Midlands as the Birmingham Community Healthcare NHS Foundation Trust came into operation with an electronic patient record in one of its wards as part of a launch of the "test bed"..
Moseley Hall Hospital Ward 5 is the first inpatient center to test the new electronic system for registering and accessing patient information within trust.
Room 5-based clinical staff will work in partnership with the digital technology services and trust information governance team to help refine the EPR prior to release to all Birmingham Community hospitalization areas. Healthcare.
University Hospitals Sussex has reached an agreement with CardMedic to deploy the application
In Sussex, University Hospitals Sussex NHS Foundation Trust agreed an agreement with CardMedic to deploy an application to help NHS staff communicate with patients with hearing or visual impairments.
The CardMedic app was launched during the Covid-19 pandemic to help healthcare professionals care for patients with hearing, visual or other disabilities that may hinder vital communication.
Provides online fact sheets to help guide patients through routine clinical interactions. Doing so can help improve the patient experience and improve the care they receive.
The five-year contract will allow UH Sussex NHS Trust to implement the application across the Trust's business domain, which was formed from the merger of Western Sussex Hospitals NHS Foundation Trust and Bright and Sussex University Hospitals NHS Trust.
Scarborough Hull York Pathology Service partners with CliniSys
In another signed agreement, Scarborough Hull York Pathology Service has partnered with CliniSys to implement its WinPath Enterprise Laboratory Information Management System (LIMS) in hopes of creating a smoother service.
The launch of a single LIMS will strengthen the already collaborative relationship that has been built between the four laboratories of the regional pathology network in Hull, York and Scarborough.
Its deployment will complement a linked secondary project, which is expected to be launched next year. This way, local GPs will use a single instance of CliniSys Integrated Clinical Environment (ICE) to request evidence.
North Tees and Hartlepool use TrakCare for high-risk antibiotics
Finally, at the end of the month, North Tees and the Hartlepool NHS Foundation Trust turned to InterSystems' electronic drug prescribing and administration technology. TrakCare for two high-risk antibiotics.
The trust has replaced its specialized infant antibiotic paper prescription with TrakCare to ensure that clinical teams have visibility into all the information they need to make safe and timely care decisions.
The transition to the Electronic Prescription and Medication Administration (EPMA) system will safeguard the health of vulnerable patients such as babies and support healthcare workers in decision-making.
The trust now plans to expand the use of TrakCare to incorporate other specialized drug graphics and processes.