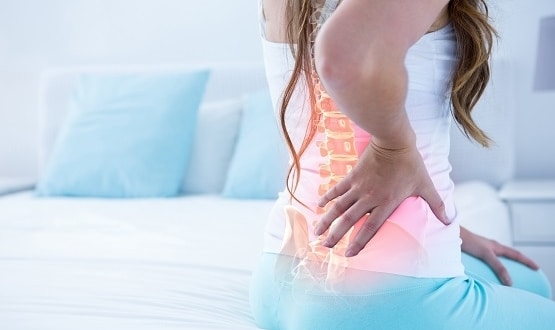 A project that aims to improve digital pathways for patients with back pain has been successful in securing funding through the NHSX Adoption Fund.
The collaborative project aims to digitize and maximize the adoption of a cost-effective and evidence-based approach for affected patients from the first contact. By using the STarT Back screening tool in GP clinics, patients with low back pain will be evaluated and then referred to an application to support their progress.
The project will be managed by Professor Kay Stevenson, a consultant physiotherapist for the Midlands Partnership NHS Foundation Trust and an honorary professor of musculoskeletal care and leadership in the Impact Acceleration Unit at Keele University.
It will be run by the Midlands Partnership NHS Foundation Trust, which recently launched it five-year digital strategy aimed at improving care through innovation.
Partners involved in the project are Keele University, Royal Wolverhampton NHS Trust, University Hospital of Derby and Burton NHS Trust, Dudley Group NHS Foundation Trust, University of Glasgow and University Hospital of North Midlands NHS Trust.
Stevenson said: "I am delighted to lead this collaborative project. We have been successful in securing NHSX funding to see how we support people with back pain.
"Our plan is to provide a link to an application, called SelfBack, that will encourage activity and measure how people are progressing. This work is based on research that has been conducted at the universities of Keele and Glasgow. Keele's team work (STarT Back) will help assess patients in primary care and link to the SelfBack app ".
The NHSX Adoption Fund was set up to support innovation in the NHS. It can provide funding for initiatives that support current priorities around elective recovery; they have the potential for rapid and widespread deployment in the NHS; and comply with DTAC, or are on their way to being so. This year's the winners will receive a share of £ 6.5 million under the scheme.