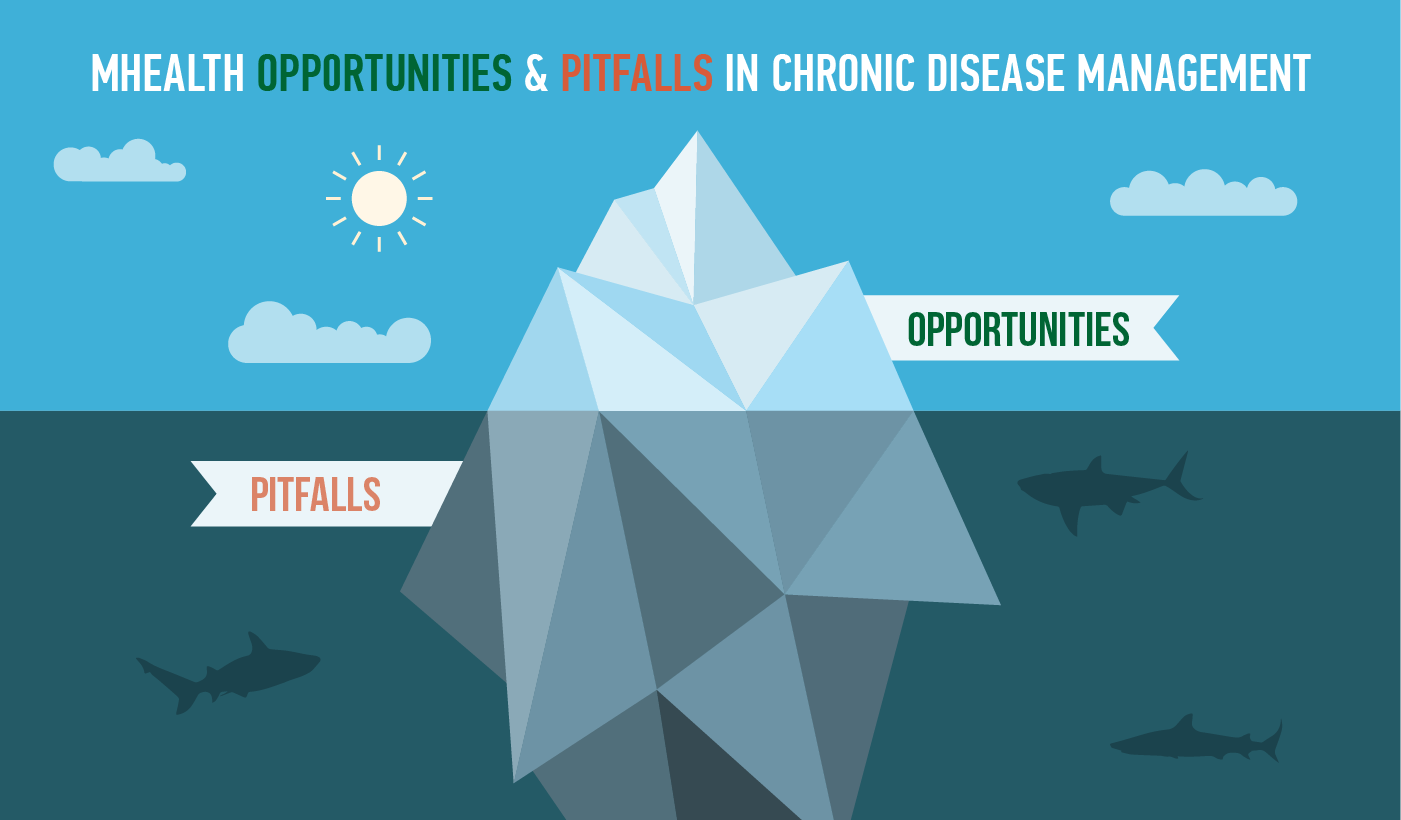 The diversity of mobile healthcare applications makes mHealth a unique field that continues to grow rapidly. Mobile software is especially important for treating chronic diseases such as diabetes, arthritis, cancer and more. It provides patients with the tools to facilitate the daily routine, including tracking medication intake and health data, making appointments with the doctor, and checking lab results.
It is difficult to overestimate the importance of software that inspires people to become more actively involved in their own well-being. However, to unleash the full potential of mHealth and add value to both patients and caregivers, we need to be aware of the opportunities and challenges of chronic disease management through mobile applications.
Medical health opportunities
Top priority
Did you know that treating people with chronic illnesses accounts for approximately 86% of U.S. health care costs (according to the Centers for Disease Control and Prevention). To get to the right area and have a demand, healthcare providers need to do this develop effective mHealth applications. An appropriate mHealth approach requires helping patients to better understand their conditions by tracking health data and correcting treatment progress.
Cost savings
MHealth solutions to control diabetes can result in an annual reduction of $ 3,300 per person (according to HIMSS) in employee health costs. Mobile applications reduce the time required to manage patient conditions and help prevent complications. In addition, mHealth improves the profitability of care by reducing the need for appointments and readmissions.
Therapeutic approach
The most positive impact of mHealth lies in the areas of type II diabetes, obesity, multiple sclerosis, cardiovascular disease and Parkinson's. Therefore, we expect a significant boost from the mobile initiatives linked to the fields described above.
Health traps
Generic applications
Only 9% of mobile health applications are specific to a specific disease. And most mHealth solutions only support general wellness needs by providing nutritional information, training programs, recipes, and other relevant features. And while the statistics are disappointing, it's still a good opportunity for healthcare systems. By introducing more specific mobile applications, caregivers can build a more stable relationship with their patients and improve outcomes.
Quality cracks
Only 5% of healthcare applications (according to Clinical Advisor) are created from rigorous research. Most consumer applications barely take into account the needs of patients and end up being a waste of time and money.
For example, most mHealth applications for diabetes can only perform simple glucose self-monitoring. However, patients will also benefit from controlling blood pressure, weight, and insulin levels. On top of that, we should point out probably the most important feature of any health software synchronization with EHR personal data for advanced control of the person's condition.
Scarce sizes
Only 6.5% of mobile hypertension management applications (according to Medscape) are able to measure blood pressure, while physical data control appears to be one of the key components of a relevant mHealth application. Specifically, a useful application for hypertension management should analyze the patient's heart rate and blood pressure trends and provide solid feedback. This information is essential for effective treatment measures.
Poor connections
Only 2.8% of mobile hypertension management applications (according to Medscape) are officially driven by healthcare organizations. It's a serious gap, because without any real connection to caregivers, mobile apps are virtually useless for the day-to-day management of chronic diseases.
Only solid integration with healthcare systems can get the green light for greater mHealth outreach. Achieving this condition, we can expect to see medical mobile applications as the default remote care tools in the future.
Making the most of mHealth
Concluding what has been said above, all reefs offer a number of opportunities. It depends on the healthcare systems whether mobile applications should be taken more seriously. But if the healthcare industry changes its approach, the world will see many high-end, life-saving mHealth solutions with documented value and fitness tracking features.