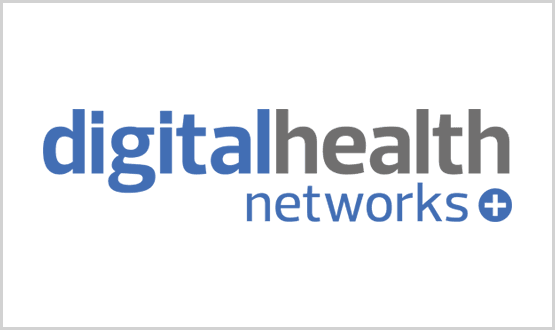 Voting is over, the countdown is over and we can now reveal the winners of the Digital Health Advisory Panel elections.
This year a record number of network members were registered who voted who they would like to represent on the heads of clinical information (CCIO) and head of information (CIO) advisory panels.
The election also includes the first directly elected official Nursing Information Advisory Panel (CNIO), which marks an exciting time for digital nursing.
Members of the Digital Health Networks cast more than 1,500 votes on the candidates who most wanted to represent them on the CCIO, CIO and CNIO advisory committees.
Twelve digital NHS leaders have been elected for a two-year term for each advisory panel, with successful candidates comprising a wide range of some of the most important local IT leaders in the NHS from all sides. of the NHS in England, Scotland, Wales and Northern Ireland.
The CNIO advisory panel includes digital nurses from nine of the NHS's major trusts in England, including Barts and those in London, Great Ormond Street, Oxford and Cambridge.
While the new CCIO advisory panel has members of trusts such as Salford, Milton Keynes, Lancs and South Cumbia, West Suffolk, Birmingham and Solihull, George Eliot and Surrey and Borders, and the new CIO AP includes members of nine trusts NHS and ICS, including Newcastle upon Tyne, The Rotherham, Bradford, Leeds, The Royal Marsden and Southampton.
Jon Hoeksma, editor-in-chief of Digital Health, said: "The new members of the advisory panel, most elected for the first time, are an incredibly diverse and talented group of NHS IT leaders.
"With a record vote from their peers, they now have a real mandate to represent and speak on behalf of NHS digital leaders. It's a really exciting milestone for networks."
The 2021 election also saw a record number of candidates advancing for each network, further proof that there has never been a more exciting time to work at NHS IT.
The advisory group sets the priorities and direction of the CCIO, CIO and CNIO network and elects the president and vice president to represent each network at the national level.
After a heated election dispute held online during the months of May and June, with lively online budgets for candidates to submit their submissions, we can now reveal the 36 members of our networks who were elected to each advisory group. .
CCIO Advisory Panel:
Ayesha Rahim, CCIO – Lancashire and South Cumbria NHS FT
Debbie Phillips, CCIO and Surgeon Consultant – Milton Keynes Hospital NHS FT
Dermot O'Riordan, CCIO – West Suffolk NHS FT
Fiona McDonald, Associate Clinical Director, Clinical Safety Officer: Health Call
Gareth Thomas, CCIO Deputy – NHSX
James Reed, CCIO – NHS FT Mental Health Birmingham and Solihull
Lia Ali, Consultant Psychiatrist, Clinical Safety Officer and Digital Clinical Health Advisor – South London and Maudsley NHS Foundation Trust and NHSX
Srivastava hands, Radiologist Consultant and CIO – George Eliot Hospital NHS Trust
Melissa Andison, CCIO Associate and Associate Director of Digital Health Transformation – Surrey Association and NHS Foundation Trust
Ramandeep Kaur, EPMA Senior Pharmacist: NHS Trust of Barking, Havering and Redbridge University Hospital
Ronke Adejolu, CNIO-Community Nursing Associate – NHSX
Anne Marie Cunningham, Associate Medical Director – Primary Care in Digital Health and Assistance Wales
CIO Advisory Panel
Adrian Byrne, CIO – Southampton NHS FT University Hospital
Amy Freeman, CIO – Mid Cheshire Hospitals NHS FT
Dan West, Director of Digital Information – Department of Health, Northern Ireland
Darren McKenna, CIO – Cumbria, Northumberland, Tyne and Wear NHS FT
Emma Kirkbride, Head of Health and Social Care Systems – Midlands Partnership NHS FT
Graham King, CIO – The Newcastle upon Tyne Hospital FT
James Rawlinson, Director of Health Informatics – The Rotherham NHS FT
Kate Walker, Digital Program Director – Suffolk and North East Essex ICS
Lisa Franklin, CIO – H & IoW STP
Lisa Emery, CIO – The Royal Marsden NHS FT
Paul Jones, Director of Digital Information – Leeds Teaching Hospitals NHS Trust
Paul Rice, Digital and Information Director – Bradford Teaching Hospitals and Airedale NHS FT
CNIO advisory panel
Dione Rogers, CNIO – Kettering General Hospital
Euan McComiskie, Digital and Data Lead – Chartered Society of Physiotherapy
Hayley Grafton, CNIO – The Royal Marsden NHS FT
Helen Balsdon, CNIO – Cambridge University Hospitals
Jo Dickson, Head Nurse – NHS Digital
Louise Hicks, CNIO and Director of Development – Barts Health NHS Trust
Matthew Little, CNIO – Worcestershire Acute Hospitals NHS Trust
Sarah Hanbridge, CCIO and AHP Nursing – The Christies NHS FT
Sarah Newcombe, CNIO – Great Ormond Street Children's Hospital
Simon Noel, CNIO – Oxford University Hospitals NHS FT
Bipinkumar Rathod, Specialist in Clinical Computing and Nursing – ESNEFT, NHS, UK
Dawn Dowding, Professor of Clinical Decision Making – University of Manchester
Congratulations to all the members of our advisory panel, some new and others who have already done the work before.
Its first action as a newly elected panel will be to select the presidents and vice presidents of the CCIO, CIO and CNIO networks.
On the first day of the virtual digital health summer schools, held on 15 and 16 July, you will have the opportunity to meet the new presidents and vice presidents of our advisory panels, where you can ask them questions and find out their priorities. .
He program for virtual summer schools it's live now, you can sign up to attend here.