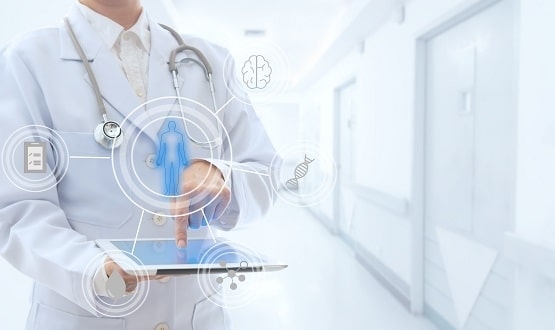 The Medway NHS Foundation Trust has launched a new electronic patient record (EPR), with the entire project taking less than five months to deploy.
The first phase of Medway's EPR program with Allscripts saw it in operation in all 24 adult hospital wards. In just three weeks, 115,000 documents were created in the system with confidence, estimating that they are saving about 30 minutes per patient thanks to the use of electronic notes.
A The Allscripts agreement was originally signed in July and by mid-November the system was up and running.
Aside from the clinical benefits of freeing up time for professionals to devote themselves to providing care, the patient experience has also been improved.
Dr. Nabeel Qureshi, a consultant surgeon and EPR clinical manager in confidence, said: "EPR is transforming our workflows and is already having a positive impact on patient safety. Having electronic medical records almost eradicates the mistake. The notes are easy to read and can be completed next to the bedside on a computer, which means we spend more time caring for our patients and less time reviewing handwriting.
"We also have access to the GP's record, so there are fewer repetitions for the patient or reliance on them remembering their care history, which means the care journey is closer together."
The Allscripts Sunrise system is being used by more than 1,000 Medway clinical, nursing and administrative staff, who worked with operating and IT teams to ensure that the trust could be up and running in five months. The trust is the first global organization to be launched with this particular version (version 21.1), which approves of its digital maturity.
After launching its Patient Management System (SAP) five years ago, Medway has taken a prudent approach to deployment, gradually introducing fewer features but in more areas. This gave him time to assess his appetite for digital and helped ensure a quick launch.
In 2022, the trust intends to expand Sunrise's functionality to include electronic prescription and medication administration (ePMA). It also seeks to develop the region's shared care record by working with other neighboring acute trusts.
Paula Ridd, CEO of Allscripts in the UK and Ireland, added: "Seeing what Medway has accomplished in such a short space of time is nothing short of remarkable. The resilience, determination and innovative nature of the team has get a fast deployment in less than five months.
"With other sharp trusts in Kent now living with Allscripts' EPR Sunrise, there is a greater chance of truly united attention at the ICS level."