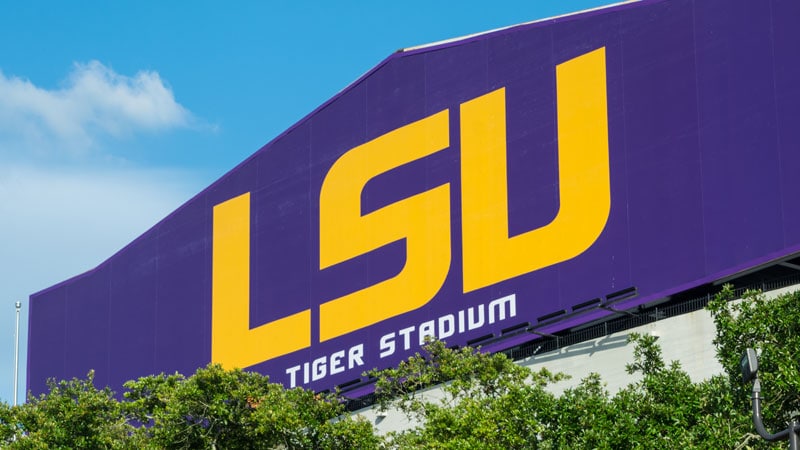 The Chancellor of the Louisiana State University (LSU) School of Medicine in Shreveport, Ghali E. Ghali, MD, DDS, is on administrative leave while LSU is investigating allegations that it suppressed sexual harassment complaints from students and disciplined teachers who supported students. news.
Several media outlets have reported that four employee complaints (two from doctors) were filed on April 12 with the U.S. Employment Opportunities Commission (EEOC). The complaints, which are not available to the public, allege that a former administrator improperly touched 16 medical students and spoke to them inappropriately.
He Louisiana Daily News he says the allegations also include that the head of admissions required students to write book reports on pornographic stories. The two accused administrators announced their withdrawal shortly after the allegations surfaced, according to the same report.
He Associated press he also described allegations of retaliation for teachers who sided with students.
According to the AP, "[T]The allegations allege that two teachers were denied promotion and a third was demoted and became the target of an official investigation because they supported the students. "
In a complaint, LSU Health Shreveport Assistant Professor and Director of Academic Affairs Christi Rinaudo, EdD, said: "I have witnessed and been informed of numerous incidents of sexual harassment, gender discrimination and retaliation perpetrated by the Dr. Ghali and the other senior leadership members with their knowledge and support, "the Louisiana Daily News reported.
Rinaudo did not respond to Medscape's request for further comment.
And LSU interim president Tom Galligan emailed this statement to LSU Health Shreveport employees: "We have been informed of several EEOC complaints against LSU Health Shreveport. In view of this, we believe that the it is right to put Chancellor Ghali on administrative leave until a thorough review is carried out. " News of the day reported.
The contract of Ghali, an oral and maxillofacial surgeon who has been chancellor of LSU Health Shreveport since 2016, ended this December. David Lewis, MD, MBA, dean of the LSU School of Medicine, was appointed acting chancellor.
Ghali threw a statement on April 13th, saying, "I am proud of our tremendously skilled team that reflects the diversity of the students we serve. We have consistently elevated female voices to positions of power across our campus and I continue to believe that our model should serve as an example for the rest of the LSU system.
"Yesterday, members of the media reported alleged claims against LSU Health Shreveport. On April 7, I received a written notice that the review of the same Title IX of these allegations was complete. The investigation did not find sufficient evidence. to support any Title IX concerns ".
Title IX is a U.S. civil rights law passed in 1972 to prohibit discrimination based on sex in any school that receives federal money.
"I am confident of a positive outcome from any further review," Ghali adds. "However, given the current system-wide controversy at LSU, I agreed to take a temporary administrative leave during this review and return to campus once completed."
Claims that ignored historical complaints
In November, USA Today released a report that LSU abused the claims or did not take any action after at least nine LSU football players were reported for sexual misconduct or violence against school worship since 2016.
LSU hired the law firm Husch Blackwell to investigate the claims and the law firm published a scathing report in March, widespread manipulation of allegations of student rape, domestic violence and assault, and sexual harassment reported to university officials on the Baton Rouge main campus was described. According to the Associated Press, some claims were completely ignored.
Included in this report was a warning that "there was a lack of effective leadership in the University with regard to Title IX."
Marcia Frellick is a Chicago-based freelance journalist. She has previously written for the Chicago Tribune, Science News and Nurse.com and was editor of the Chicago Sun-Times, the Cincinnati Enquirer and the St. Cloud (Minnesota) Times. Follow her on Twitter at @mfrellick
For more news, follow Medscape at Facebook, Twitter, Instagram, YouTube, i LinkedIn