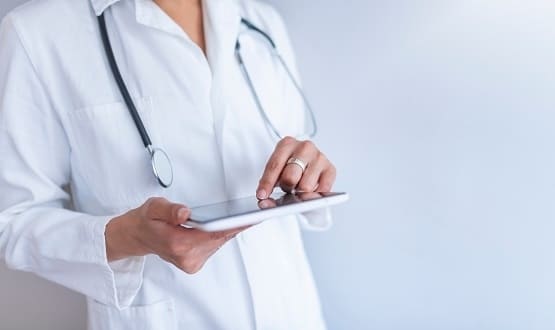 Livi has become the first online GP provider to be rated "excellent" by the Care Quality Commission (CQC).
In 2000, only 5% of GP practices received the label "excellent" and only one other digital health care provider was previously awarded the overall rating of "excellent": pediatric service The Children's e-Hospital.
Livi allows patients to view their GPs and other healthcare professionals via video using their smartphone or tablet. The technology also provides patient management to more than 4,000 GP offices. The service is available to both NHS patients and self-funded patients in the UK, as well as to clients of a health insurance company.
After a thorough inspection, Livi obtained an "excellent" rating in two out of five categories:
Are the services sensitive?
Are the services well run?
The service has received a "good" rating for:
Are the services safe?
Are the services effective?
And do the services care?
In the CQC report, the independent regulator of health and social care services praised Livi's response to the Covid pandemic.
The report said: "At the request of NHS England, the service had set up the NHS Covid National Home Follow-up Service to provide home surveillance to patients diagnosed with Covid-19. The service was developed and implemented in a within 30 hours of the NHS England request, which allowed hundreds of patients access to care 24 hours a day, seven days a week and denied the risk of exposing others to the virus.
This is not the first time that CQC has highlighted the use of digital solutions and good collaboration in response to the pandemic. Earlier this year he highlighted the areas of Herefordshire and Worcestershire, and Cornwall and the Isles of Scilly for offer "positive and timely" services for patients in difficult times.
Juliet Bauer, CEO of Livi UK, said: "The exceptional Livi CQC rating demonstrates that when digital is done well, it can be key to providing safe, effective and responsive care. Our model of partnership with the NHS, while innovating on a large scale, helps us to achieve the widest possible access and the best possible outcomes for patients. "