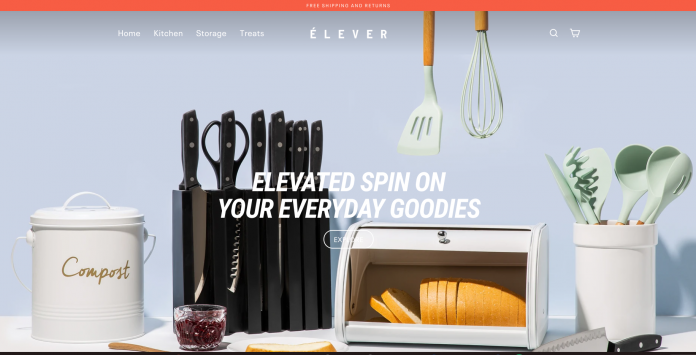 New York, NY, United States, 10/29/2020 / 38 Digital Market News /
29th October 2020 – ÉLEVER LIFE is pleased to present its best-selling shoe organizer boxes once again for the upcoming holiday gifting season. Whether it is fashion sneakers to sport a casual ensemble or stylish shoes for work, shoes definitely contribute to the personal fashion statement. So, why not protect these precious accessories the way they should be. The shoe organizer boxes by ÉLEVER have become very popular for the ease of use and the way they protect the footwear. The first and foremost highlight of these boxes is that they are stackable and hence they can easily find their way into any wardrobe or closet. "I love these. Makes everything look much more organized. You can see the shoes inside so it's easy to access as well", says a happy customer Madeline. 
The second attractive feature is the ventilation system. The boxes are designed to keep the shoes away from dust, odor, mold, and moisture. This way the expensive shoes can be stored for a longer time. The ventilation system at the back of the box keeps it breathable. "Initially I thought that the shoebox was flimsy, however, the frame ensures the plastic box has stability. These are a great size, as I was able to fit 2 pairs of shoes in each box if you lay them like they were in the shoebox they came in. I will be purchasing another set", says Taylor, yet another happy user of ÉLEVER shoe organizers. The boxes are transparent and hence it makes it easy for people to locate the shoes easily without having to deal with the mess that comes with normal shoe racks. 
The other interesting feature is its intuitive opening. The fully open design allows people to open the box with one hand just like opening a safety locker. The shoes can have their designated spaces instead of moving them from one box to another. The boxes are also available in two sizes – Medium and X-Large. The medium boxes can accommodate shoes up to size 8.5 for men and 9 for women. The X-Large boxes can accommodate shoe sizes up to 15 for women and 14 for men. High top sneakers or high heeled shoes, all kinds of footwear can seamlessly fit into these boxes. The boxes are highly versatile. They can be used for storing clothing as well as to organize the closets better. ÉLEVER puts it very beautifully – "Good shoes take you to places, clean shoes take you to paradise". Looking for a perfect gift this holiday season!!! Click on the link below to browse through the quirkiest and the most functional gifting solutions. 
For more products visit https://eleverlife.com/ 
About ÉLEVER LIFE 
ÉLEVER LIFE is a US-based company offering a wide variety of home improvement tools and solutions which include knife sets, shoe organizers, stackable shoe boxes, UV light sanitizers, floating shelves, foot spa, beard & hair styler, weighted blanket, aroma facial steamer, whiskey stone fit set, utensil sets, bread box, makeup bags, and many more quirky products. 
###
Contact
ÉLEVER LIFE 
Phone: 516-986-8716
Email: [email protected] 
Website: https://eleverlife.com/ 
Social Media Tags:shoe organizer boxes, Shoe organizers, shoe boxes, stackable shoe boxes, home improvement tools, knife sets
Source: 38 Digital Market News
Release ID: 14847