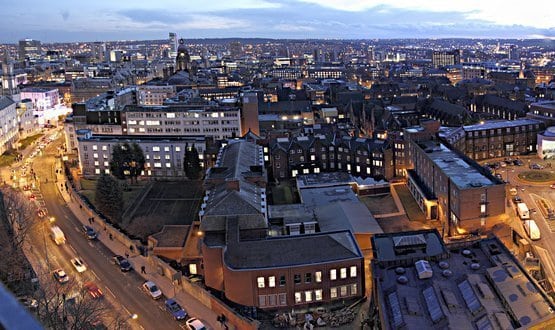 Leeds Teaching Hospitals NHS Trust has selected Agilisys to provide a cloud-based data platform that will support its digital strategy.
The platform will provide reporting and analysis services, with tools to help trust colleagues to manage the more than 50 million data that are created each month. The platform will also support peer collaboration and allow users to explore and exploit data.
Agilisys will also establish and embed a data management framework designed to support the ambition of trust for integrated, digitally integrated patient-centered care with data embedded at all levels of the organization.
Guy Dickie, associate director of digital for the trust, said: "This is a fantastic opportunity to improve our data analytics capabilities, leveraging the power of the Trust's data to develop a state-of-the-art solution that and efficiency., reduces risk and saves money. Using our existing solid foundations, we have a unique opportunity in a generation to revolutionize and scale our data usage. "
Max Jones, managing partner of Agilisys Health, also acknowledged the potential of the partnership.
He added: "This partnership is really exciting because it is more than just cutting edge technology … it is cutting edge thinking. Together we will take advantage of our collective knowledge, shared values ​​and deep ambition to turn data as a key asset in making better decisions for patients.Internal investment and clinical research opportunities are also at the heart of our plans, primarily because they create additional mechanisms to improve clinical outcomes.
"This is a truly visionary partnership that will place Leeds Teaching Hospitals at the forefront of healthcare data excellence and develop skills within the Trust that will ensure continued success, while recognizing it as continuity and transition. of service are the center of the end. User experience. "
It is another boost for Agilisys digital transformation specialists, the demand and cost modeling solution for social care has recently been made available to local authorities to help them. better plan your social care resources.