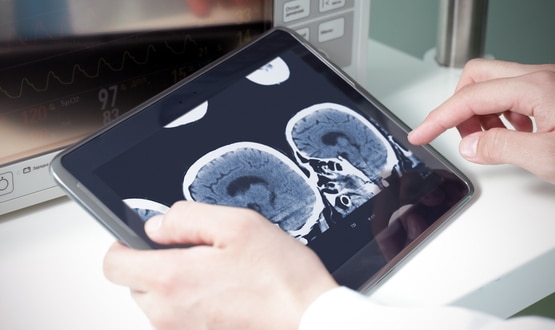 Leeds Teaching Hospitals NHS Trust has started working with an imaging solution that allows clinicians to access images and reports from anywhere in the hospital.
Agfa HealthCare's Enterprise Imagine (EI) solution provides a unified platform with clinical tools, reports, and a workflow engine to support better collaboration with nearby trusts.
It offers a single storage solution for all radiological images that doctors and staff can access in real time anywhere in the hospital.
It replaces Agfa's IMPAX solution, which has existed since 2003 in trust. Solutions to change required the migration of more than 9.5 million studies and the training of more than 200 staff members.
Paul Jones, the trust's digital information manager, said: "Leeds is one of the largest trusts in the UK, providing care to more than 1.5 million patients each year, many of whom have complex and urgent needs. .
"Upgrading an important system like IS had to be planned very carefully to minimize any downtime, as we are facing several thousand exams a day.
"IS has provided a much more stable infrastructure. We immediately realized the saving of productivity and efficiency thanks to the visualization and the creation of reports of images totally integrated in an only platform with a modern interface ".
Live publishing also supports the goals of the Yorkshire Imaging Collaborative to create a network to share radiology images between eight Yorkshire and Humber sites.
The Collaborative's eight trusts, which cover a population of more than 3 million patients, will also benefit from Agfa HealthCare's XERO Exchange Network (XEN), a tool created to share images and reports in the region at any time. .
Fahmid Chowdhury, clinical director of radiology at Leeds Teaching Hospitals, said: "Agfa's EI solution will play an important role in our strategy to make the exchange of radiology images a reality across the region. A big part of the successful implementation of IS has been the clinical commitment and our partnership with Agfa, which helped train our colleagues and worked with us to tailor the system to meet specific needs. of trust.
"Staff are already beginning to realize the benefits of having a more stable unified platform for viewing and presenting image reports, with the potential for quick access to images and trusted reports from regional hospitals and greater flexibility in how to deliver radiology reports.
"This is expected to end up increasing reporting capacity and reducing travel times while minimizing the number of exams a patient needs, as well as the number of hospital visits."
Roberto Anello, CEO of Agfa HealthCare in the UK and Ireland for the UK and Ireland, added: "Implementing the technology during the Covid-19 pandemic has had its challenges, but thankfully thanks to the commitment and the effort of all involved, the project has been an overwhelming success.
"Leeds Hospitals is a prestigious teaching trust with a wide range of radiology requirements, so we are very proud to have helped them achieve their digital ambitions for image sharing."