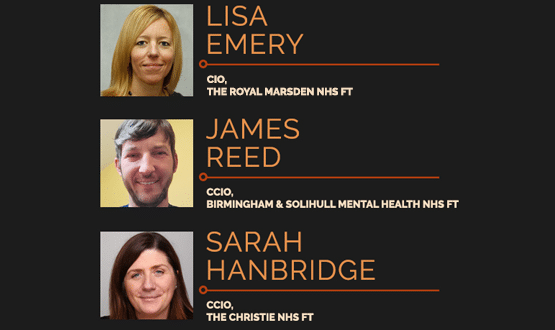 The newly elected leaders of the CCIO, CIO and CNIO networks will do so get to know each other explore like them tin strengthen the voice of local digital NHS leaders and Digital Health's Autumn Leadership Summit a October.
With a major new focus on NHS digital policy "What does it look like" and "Who pays why" published this week, the Summit will provide an opportunity for local NHS IT leaders networking, connecting with the authors of new policies and reflecting on a period of unprecedented digital change and considering how together they can better meet the challenges they now face.
The Summit program, which will take place October 7-8, 2021, includes presentations, roundtables, and workshop sessions on how to achieve digital transformation at scale, build business case advice, measure profits, and digital maturity. significant.
National speakers include the NHSX leadership team with Simon Eccles (CCIO and Deputy Director General), Sonia Patel (CIO), Natasha Philips (CNIO) and Professor Jonathan Benger (Medical Director).
They will also be joined by Neil Bennet, who is NHS Digital's CISO.
Local leaders in the program include NHS executives talking about their future digital strategies and the network's elected presidencies: Lisa Emery, CIO The Royal Marsden and president of the CIO network; James Reed, CCIO Birmingham and Solihull MH FT and president of the CCIO network; and Sarah Hanbridge, CNIO The Christie NHS FT and president of the CNIO network.
Lisa, James and Sarah will explore how to further strengthen an influential independent voice on behalf of local leaders to help better inform national politics and build partnerships and collaborations in the field.
Lisa said, "I'm looking forward to connecting with colleagues from across healthcare, [there's] so many things to reflect on since the last time we met this way. There are successes and challenges to share and a lot to take advantage of to take advantage of the rapid acceleration of the digital transformation over the last 18 months or so. "
He added that the Summit will provide a valuable opportunity to explore the new "What looks good" orientation at the Summit, in particular "how we can work as a profession with our NHS central colleagues to ensure that it becomes a living frame ".
Sarah Hanbridge, CCIO of The Christie NHS FT, says the event is a "fantastic opportunity to revive energy, to think differently."
"I have no doubt that the event will provide a reflective and creative space to help discuss future challenges, lessons learned so far and how these discussions will inform us of priorities, which will then begin to shape and influence digital health policy ", he said.
"I am very excited to reconnect with people at the face-to-face event. Most importantly for me, as the newly appointed CNIO President of the Digital Health Network, I look forward to meeting so many local, regional and national leaders during the two-day event to collaborate by working together to represent and speak on behalf of members at the national level ".
The two-day retreat will also celebrate NHS IT leadership excellence with the return of the Digital Health Awards gala ceremony, which includes the CCIO, CIO, CNIO, Future Digital Leader and CEO of the l. digital year, which will take place on the night of the first day.
The summit is open to those working in the NHS, public or charitable, academics or sponsors.
Spaces are extremely limited with a capacity of 200. Book your place as soon as possible.