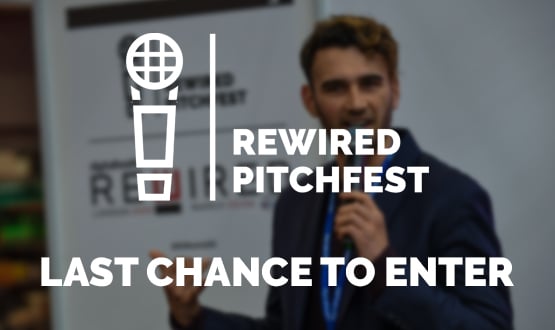 This is the last opportunity for emerging digital healthcare companies to seize the opportunity and apply for the 2022 edition of Rewired Pitchfest.
The annual competition that takes place in Reconnected digital health, offers emerging companies the opportunity to run for a stellar training of judges, including NHS IT leaders and investors.
Held at the Business Design Center in London on Wednesday 16 March. Pitchfest will take place on the second day of Digital Health Rewired, a week-long festival that celebrates the best of digital, data and innovation in health and care that will include an exciting new virtual strip.
Last year's Pitchfest saw a record 120 start-ups battling to be crowned champions, resulting in Lively health claiming first place and then 6 million euros of financing in early 2021.
As the winner of the Pitchfest, Peppy Health had the opportunity to deploy its innovation to the Chelsea and Westminster Hospital NHS Foundation Trust through the CW Innovation Program, a partnership between the trust and its charity CW +.
For the past three years, CW + has signed up to support the competition and will once again offer the winner the opportunity to try and scale their idea in the hospital.
Chris Chaney, CW + CEO and co-director of CW Innovation, said: "With the outbreak of Covid-19 helping to accelerate innovation in health and care, there has never been a better time to participate in the Digital Health Rewired Pitchfest.
"We are excited to see the applications and look forward to working with the winner, who will have the opportunity to test and scale their innovation at the Chelsea and Westminster Hospital NHS Foundation Trust as part of the CW Innovation flagship program, run in collaboration. with CW +.
"There is still time to enter the Pitchfest. The entry process is simple and easy, while the opportunities that are offered could really make a difference in the growth of your start-up.
"We encourage anyone with an idea or innovation to improve patient care or experience to apply for Pitchfest 2022 before Friday, December 10 at 5:00 p.m."
Participants must be start-ups or registered companies with less than three years of existence, and their main activity must be health and social care services, medical devices, consumer health and well-being, or health sciences. life.
Jon Hoeksma, CEO of Digital Health, added: "Rewired Pitchfest's annual competition has become a great showcase for the brightest and best emerging companies in digital health, providing a great opportunity for early-stage innovators to create profile with current digital NHS leaders and investors.
"During the pandemic and looking at the recovery we have seen that new digital healthcare companies have taken the opportunity to show what they can offer."
You can enter the Rewired Pitchfest 2022 here. You have until 5pm on December 10 to participate.
---
Held from 15 to 16 March at the Business Design Center in London, Digital Health Rewired is a two-day face-to-face conference and exhibition aimed at reconnecting people from all parts of the digital health community, including the NHS and social care, providers. , startups, innovators, policymakers and patients.
Don't miss it sign up for Rewired today.