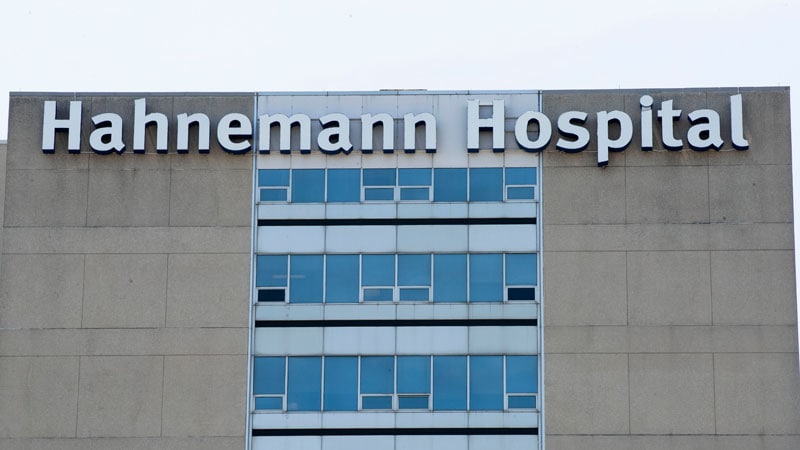 In 2019, the sudden closure of the 171-year-old Hahnemann University Hospital in downtown Philadelphia (a training hospital for residents and fellows and a safety net for unassisted populations) caused doctors to hurry to get new positions. Looking back, many of these displaced doctors described anxiety, frustration, and confusion.
"I think it all impacted us," said Victoria Pham, MD, a PGY2 resident in anesthesiology at the time of Hahnemann's closure. "We were all very surprised. Even the assistant who worked there was surprised."
Thomas Sibert, MD, an internal medicine resident entering his third year just when he closed the hospital, agreed. "The uprooting was quite unfortunate. I think we all felt very lost, depressed and confused after losing our residence, our home and our friends."
"When you spend so much time in the hospital with your co-residents and inmates, they become your family. And what they basically did was divide our family," said Bahar Adeli, MD. "That was the most devastating part." Adeli was also approaching her third year of residency in internal medicine and was preparing for a "major year" at Hahnemann the following spring, when the news arrived.
"We knew the history of the hospital, with different people having it at different times, [each] hoping to improve it. "You never think the worst case scenario will happen," Adeli said. As she was forced to look for her final year of residency elsewhere, she added, "I felt like she was moving to a new high school last year."
Adeli said program directors like David Aizenberg, MD, and others hold frequent one-on-one meetings "like the quick appointment" to help residents figure out their next step.
Bankruptcy and closure also affected attending physicians. Kevin D'Mello, MD, an academic hospitalist and director of improving patient quality and safety at Hahnemann and Drexel University, said he felt "discouraged" by the announcement. "I cared a lot about the hospital, especially because someone was working hard to improve the place," D'Mello said. The experience, he added, "shook my faith in the virtues of academic medicine and in this work of caring for other people."
Training programs were found for 583 orphaned students a "tumultuous" process, Wrote Aizenberg and colleagues last June at Annals of Internal Medicine. "The speed of Hahnemann's closure and the absence of a single institution that accepted block participants created unique challenges."
Fortunately, despite the disorder, many of the displaced doctors now work in more stable and supportive settings two years later. Their reflection is a precautionary story that can be used to protect themselves from negative consequences in the event that similar situations arise in the future.
Unexpected costs in Inopportune Times
The move out of the area was intentional by Karine Sahakyan, MD, a second-year diagnostic radiology resident in 2019. "The hospitals I chose were a long way from Philadelphia. It wasn't my top priority to stay local," she said. .
For Sibert, moving out of state after the hospital closed had a price. "A lot of us couldn't get places on another show in Philadelphia," he said. "I applied to several programs, but there was also a huge financial burden. Breaking a lease in Philadelphia became a very expensive proposal."
Sibert ended his final year of residency at UCLA, "Moving to a new place … was a relief," he said. "I felt like I had a home at the time. It was a relief to know that I could complete my training and take care of patients again." Sibert is now a lung fellow at UMass Medical School in Worcester, Massachusetts.
D'Mello had different problems because he needed to stay in the area. "I had to quickly look in the most immediate area because my family and I were not in a position to move anywhere," he said. "It took me a while to find something." He began working at Cooper University Hospital in Camden, New Jersey, in January 2020.
Things were even more complicated for Adeli. Because Hahnemann residents also rotate through Abington-Jefferson Health Hospital in northern Philadelphia, she and her husband had bought a home halfway between that facility and downtown Philadelphia, seeking to shorten commutes.
Adeli is currently a hospitalist at the University of Pennsylvania and Penn Presbyterian Hospital in western Philadelphia. "Penn was amazing. They welcomed us with open arms. They really made sure we mixed well."
Pham graduated from Livingston, New Jersey, and is now in his final year of residency in anesthesiology at Saint Barnabas Medical Center.
Tips for others
If we look back, Sahakyan is philosophical. "You have to know that no matter what happens, it's for a reason," he said. "We can't control everything, but we can move forward and see what the future holds." That said, he admitted that moving from one hospital to another was stressful. "You feel lost." He is now at Brown University in Providence, Rhode Island, in the Department of Diagnostic Radiology.
Knowing what he does now, he added, "I would be more proactive about what I wanted. I would also like to have more time to get to more places. There was a lot of pressure to say yes to the first offer."
Because the closure of Hahnemann was the largest internship "orphan event" in history, "it offers valuable lessons for educational leaders who may face this difficult situation in the future," wrote Aizenberg and colleagues. "Optimizing the redistribution of the displaced [medical] students in hospital bankruptcy require interorganizational cooperation and new policies and processes that are critical to protecting students. "
Despite their ultimate success in finding a new home, the residents interviewed described some persistent effects. "Sometimes I miss my classmates," Sahakyan said. "We started together … but what can we do?"
"On an emotional level, it was a little tough," Adeli agreed. "We had established relationships with other people for years and here we started again."
"It was an immensely stressful time that worked well for some of us," Sibert said.
Looking back, things worked better for some attending physicians compared to others, D'Mello said. "Some were lucky enough to find work elsewhere. But for most it took a long time to find a job. And some were forced to retire."
"There was a whole range of negative impacts for attendees," he added.
Damian McNamara is a Miami-based journalist. It covers a wide range of medical specialties, including infectious diseases, gastroenterology, and critical care. Follow Damian on Twitter.
For more news, follow Medscape at Facebook, Twitter, Instagram, YouTube, i LinkedIn