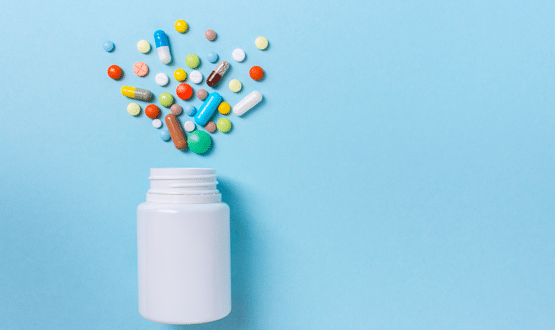 Lancashire and the South Cumbria Health and Care Partnership have signed an agreement for an openEHR platform for their regional drug history.
Using Better's openEHR and Better Meds software solution, the agreement aims to integrate services to the 1.8 million population it serves.
Lancashire and the South Cumbria Health and Care Partnership (HCP) will now be able to offer a shared drug registry through a centrally managed system when a patient is transferred to different health care providers in the region.
The contract is the first step in the region's strategy to provide a consolidated drug registration platform that is accessible to any licensed healthcare professional in any of the region's healthcare settings.
Andrew Thompson, acting head of digital health and head of technology at HCP, said: "Like many integrated care systems in development, we have a number of data sets scattered across the region, embedded in different systems. This makes it very difficult to effectively share information and can cause problems if a patient is transferred through the care setting.
"We know that adopting a more unified approach, which uses open data standards, would mean our patients will have a better experience and safer and more effective care. This approach aligns fundamentally with the detailed travel direction in the new strategy. NHSE data: data saves lives ".
Better is now working with the region's digital team to establish a consolidated patient-centered drug registry to provide immediate access to vital information across the region.
The platform, based on open data standards, is expected to bring together drug records from all care settings: primary care, secondary care, mental health, nursing homes and hospitals.
According to the HCP, information will be available on crucial medications at the point of care, which will allow care teams to make better decisions. A real-time view of drug administration was also allowed.
Matthew Cox, CEO of Better UK and Ireland, said: "In an individual hospital setting, you can manage your organization's data through a single system. But if a patient is transferred from one care center to another, there is a significant likelihood that an error will be introduced into the person's prescriptions, which could have very serious consequences.
"As we move to regional care under health partnerships, it is vital that current interoperability issues affecting the NHS are addressed. We are proud that Lancashire and South Cumbria Health and Care Partnership have chosen Better to support them in solving this challenge in their region. "
Better is working across the UK with other integrated care systems to implement regional drug registries based on the same open platform approach. The company also works in parallel with NHSX to support the evolution of national drug optimization standards.