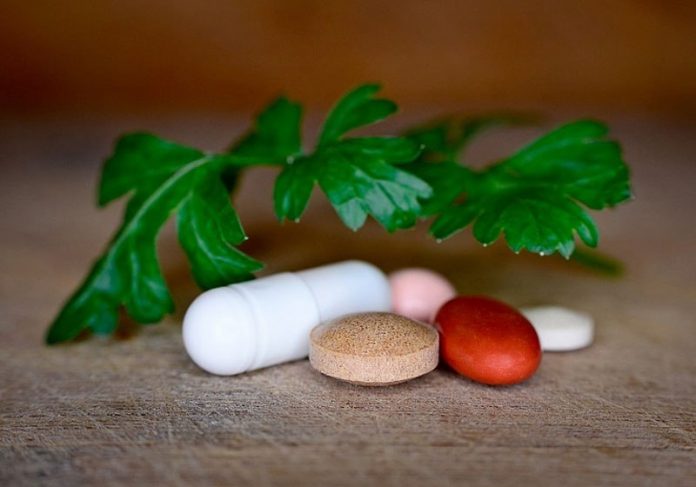 Denver, CO, United States, 10/17/2020 / marketreportcenter /
According to a host of recent statistical data, the relationship between ABC's famous reality TV show Shark Tank and Keto diet pills seems to be at an all-time high. For those of our readers who may not be aware, Shark Tank is a television-based investment platform designed for entrepreneurs to pitch their ideas to several seasoned venture capitalists (like Mark Cuban, Kevin O'Leary) and take their business ideas to the next level.
In this regard, while there have been quite a few health and fitness-related products that have been introduced in front of the judges' panel as part of Shark Tank, there has only ever been one keto diet supplement brand to grace the program. However, if one were to do a quick search online, it would appear as though there have been numerous such supplements that made their way onto the show. So in this article, we will look to weed out all the "so-called" Shark Tank endorsed keto diet pills that are currently doing the rounds online.
A Quick Rewind
A quick look at Shark Tank's history shows us that the first-ever startup to come and push a keto-diet product on the program was back in 2018 when a couple of investors pitched — to the judges — the idea of a keto cookie called 'Nui.' The episode was the one where baseball superstar Alex Rodriguez was featured on the show. Rodriguez was so impressed by the sales pitch that he ended up investing a whopping $300,000 on the idea.
With that being said, as of Jan 2020, there has not been a single episode of Shark Tank where investors/independent entrepreneurs have come and pitched the idea of a keto weight loss diet pill.
When did the Shark Tank and Keto Scams Start Flooding the Market?
It is no secret that the diet industry is full of scammy players who can go to any insane lengths to increase the visibility of their offerings. For example, many shady manufacturers promise insane results as well as claim that significant health/fitness experts have endorsed their products. However, this time around, some supplement manufacturers have taken things to a new level and are claiming that their products have been endorsed by the Shark Tank team as a whole.
To further elaborate on the matter, there are currently several pills that are being sold using fake headlines such as "Shark Tank endorses Keto Diet Pills that Can Burn Fat Naturally" and come replete with photos of the judges as well as former contestants like Anna and Samantha Martin who did not even come on the show to promote a single health-related item. Furthermore, because these ads make use of prominent keywords such as "Shark Tank," "Keto," "Diet," they have been flooding the Google Adwords platform as well as several prominent social media websites.
The Lies Continue Continue to Compound
While some companies are resorting to the use of relatively minor associations with Shark Tank's native likeness, there are supplement brands that have branded themselves as 'Shark Tank Keto,' 'Keto by Shark Tank,' etc. As a result, they tend to flood Google's search results whenever anyone searches for the term 'ketogenic diet pill supplements.' With that being said, it's not like these advertisements popped up out of nowhere because, as mentioned in an earlier section, following the 2018 Shark Tank episode where a contestant pitched the idea of a Keto cookie, interest in the diet regime seems to have surged quite dramatically.
As part of the episode, a company called Honest Keto Diet claimed that its offering had been designed in such a way that it can help consumers achieve a state of without actually having to adhere to the strict norms conventionally affiliated with a ketogenic diet.
However, before we proceed any further, it is worth exploring the question 'What exactly is a Keto diet?". In its most basic sense, ketosis refers to a metabolic state in which a person's body is not deriving energy from carbohydrates. Instead, the body proceeds to melt away its fat stores to fuel itself. This not only results in fat loss but also helps users become more active and alert.
Thus, it's no wonder that a whole host of dishonest companies popped up right after Shark Tank aired its keto episode. All of these products pretty much make the same claims, such as:
They can suppress one's appetite.
They allow for one's body to go into a state of ketosis without any apparent effort.
Deliver insane weight loss benefits within a matter of days
And while the entry of so many shady supplements into the market has made users somewhat vary of keto supplements, there is no doubt that Honest Keto Diet is the real deal. For example, as of last month (i.e., June 2020), the supplement is still being sold on Amazon. There are a number of positive testimonials available in relation to the product online that clearly demonstrate the efficacy of 'Nui.' However, there are a few reviews where users have claimed that by following incorporating 'Nui' into their daily fitness regimes, they have started to feel extremely hungry all through the day. This could because the supplement comes replete with a number of potent electrolytes and vitamins that can stimulate the production of BHB hormones — compounds that have been clinically shown to spur one's appetite.
Lastly, it bears mentioning that all through 2019, the ketogenic diet was one of the top trending diet regimes of the year. This could very well be in part since Shark Tank is a widely watched and distributed television that has millions of fans all over the globe.
Many Fake 'Keto Endorsements' Have Emerged Recently
At the time of writing this article, there are absolutely no supplements — not even Nui by Honest Keto Diet — that have been endorsed by Shark Tank. And while some companies are claiming to be backed by Mark Cuban, any such advertisements are not to be trusted even in the slightest.
Additionally, a number of other firms have also claimed to have the backing of celebs like Chrissy Teigen. However, considering Teigen's firm stance against such supplements, she recently took to Twitter to clear up any doubts about her having any affiliations with products such as Keto Fit. In fact, she even stated that if the company were to continue using her images, she would sue them in the near future.
Similarly, Demi Lovato and Jameela Jamil — two individuals who have quite outspoken when it comes to matters related to positive body image — have also spoken out against certain companies that have used their likeness to promote health/diet pills. Similar issues have also been faced by prominent director Kevin Smith, Briana and Ryan Culberson, Amanda Holden, and even singer Meghan Markle.
In Closing
Whenever one is considering buying a health supplement, it is important to remember that personal research goes a long way in weeding out fake items. For starters, any small company that claims to be backed by some insane celebrity or a show like Shark Tank should immediately be viewed with a certain air of suspicion. Not only that, but even the ingredients contained in all of these products should also be looked into thoroughly and studied so that one understands exactly what they are getting themselves into.
###KISSPR.COM PRESS RELEASE NEWS DISCLAIMER ### 
This news has been published for the above source. Kiss PR Brand Story Press Release News Desk was not involved in the creation of this content. KISS PR and its distribution partners are not directly or indirectly responsible for any claims made in the above statements. Contact the vendor of the product directly.   https://story.kisspr.com/ 
Social Media Tags:Keto Diet Pills, Keto Diet Pills Shark Tank, Keto Diet Pills Trail Supplements, Shark Tank Keto Diet, Beware of Fake Shark Tank Trial Supplements, Keto by Shark Tank, Shark Tank Keto, ketogenic diet pill supplements
Source: marketreportcenter
Release ID: 14684