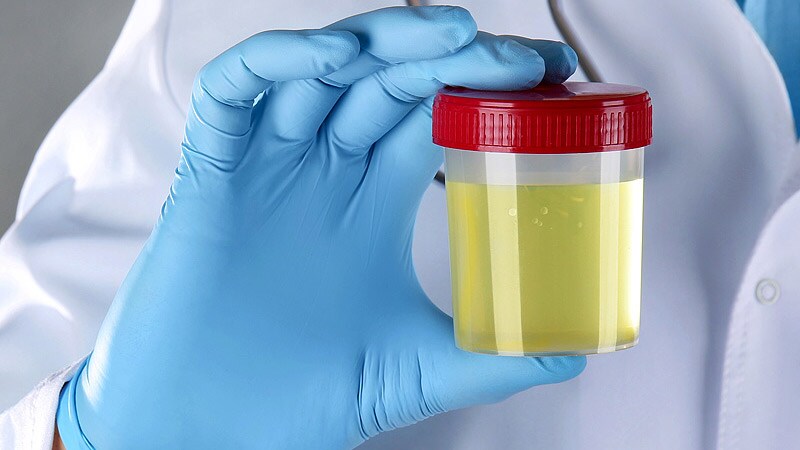 The change of continuous antibiotic prophylactic agent had no significant effect on the risk of a second infection in children with advanced urinary tract infections (UTIs), according to data from 62 children treated at the same center.
Continuous antibiotic prophylaxis (CAP) is often used Prevention of the ITU in children with febrile UTIs or abnormalities that predispose them to UTIs, such as vesicoureteral reflux (VUR) or bladder and bowel dysfunction, said Lane M. Shish, MPH, of the University of Washington, Bothell, and colleagues in a poster (# 1245)) presented at the annual meeting of the Academic Societies of Pediatrics.
CAPs, once initiated, are used until a planned endpoint or advanced ITU, at which time alternative treatments usually include surgery or a change of CAP agent, the researchers said. However, changing the CAP agent is based on consensus without proof of benefits, they noted.
To assess the potential effect of CAP change or maintenance in cases of advanced UTIs, the researchers conducted a retrospective cohort study of all patients under 18 with PAC for the prevention of UTI enrolled in a registry. of pediatric urology between January 2013 and August 2020.
All patients experienced advanced UTI while in PAC; The CAP was changed for 24 patients and left unchanged for 38 patients.
The main outcome of second-progression infections occurred in 12 of the modified CAP group and 22 of the unchanged group, with a relative risk of 0.86. The percentage of second advanced ITUs resistant to the current CAP was not significantly different between the changed and unchanged PAC groups (75% vs. 77%; Pg = 0.88).
The researchers also identified a rate ratio of 0.67 for a second advanced UTI in the modified CAP group, and found that approximately one-third of these patients (33.3%) developed antibiotic resistance to their agent. initial antibiotic and to the change of antibiotic agent.
The results of the study were limited by several factors, including retrospective design and small sample size, the researchers noted.
However, the results suggest that you change the CAP after an initial advance ITU in children The researchers did not increase the risk of a second advanced UTI and that the change in CAP introduced a risk of developing a second UTI with greater resistance to the CAP, the researchers noted. The results support leaving a child's CAP unchanged after an initial progression of ITU, although additional research is needed to verify the results, including studies involving a larger cohort with a prospective multi-assessment. -institutional, they concluded.
Manage ITUs to reduce recurrence and resistance
"As we know, avoiding recurrent UTIs is important for preserving kidney function in pediatric patients," said in an interview Tim Joos, MD, a Seattle-based physician with a combination of internal medicine / pediatric practice.
"Avoiding recurrent UTIs is also important to prevent the development and spread of multidrug-resistant organisms," he said.
Joos said he was surprised by some of the study's findings. "I was surprised that, over the course of this 7-year retrospective review, in general only about 50% of patients with a first advanced UTI in PAC developed a second advanced UTI," he noted. "Furthermore, the relative risk of a second UTI was not significantly affected by whether the antibiotic CAP was changed after the first infection," he said. "It would be interesting to see if these results are maintained in a prospective, randomized study," he added.
The study did not receive external funding. The researchers had no financial conflict to reveal. Joos had no financial conflict to reveal, but is a member of Pediatric News 'editorial advisory committee.
This article originally appeared on MDedge.com, which is part of the Medscape professional network.